7-Eleven Singapore will be the first convenience store chain to serve the Impossible Burger in Asia, reported mothership.sg. Impossible Deluxe Burger, which will debut on 26 May 2021, will retail at SGD 5.90, making it the first time their burgers are sold for less than SGD 6.00.
Impossible Deluxe Burger is served with sautéed white button mushrooms and fresh spinach accompanied with sour cream sauce on the buns.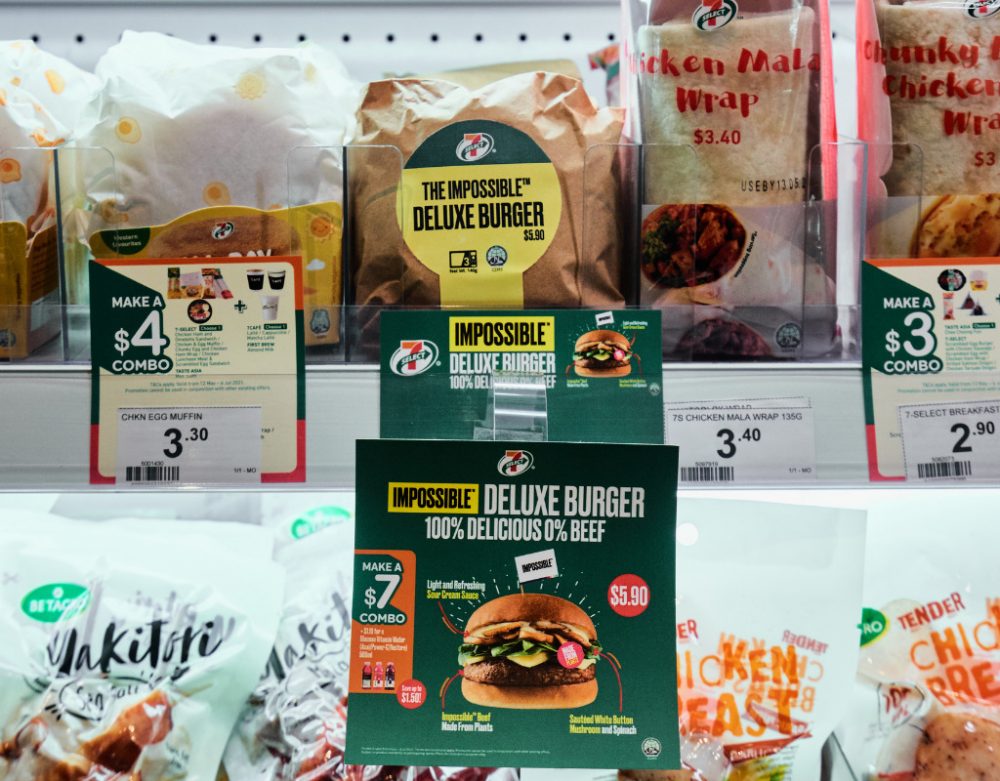 Managing Director of 7-Eleven Singapore Steven Lye said of the launch: "With the growing demand from our customers for plant-based alternatives, we're excited to be collaborating with Impossible Foods, Singapore's leading plant-based brand, to launch the 7-Select Impossible Deluxe Burger. This is our first plant-based own brand product in our Ready to Eat range."
Convenience store will be the next frontier for plant-based meat. Brands are leveraging convenience store to further build awareness through a retail channel that is easily accessible to consumers. In a way, it helps to instill the image that plant-based is affordable.