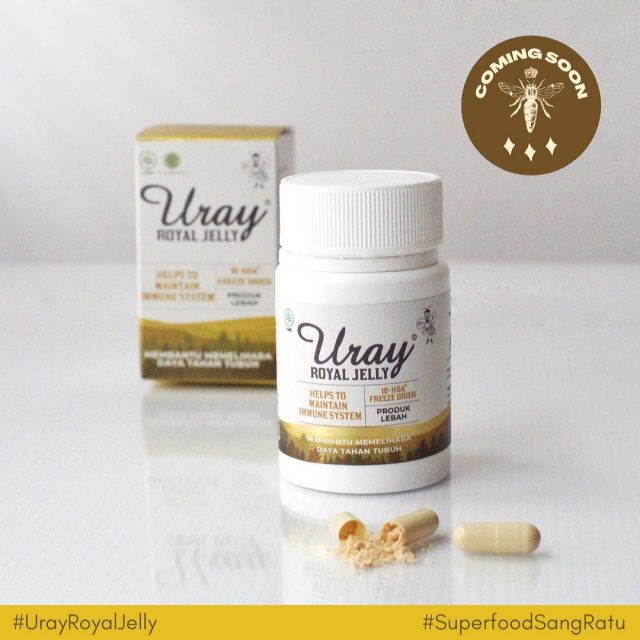 Madu Uray, known for its forest honey, has launched royal jelly in capsule to make consuming royal jelly more convenient. Madu Uray's existing products in Indonesia are mainly in liquid format.
Each capsule contains 250mg of royal jelly, which is equivalent to consuming 900mg of fresh royal jelly.
The capsule has 10-HDA, which is the active ingredient of royal jelly. 10-HDA has immunomodulatory activity and antibacterial action.