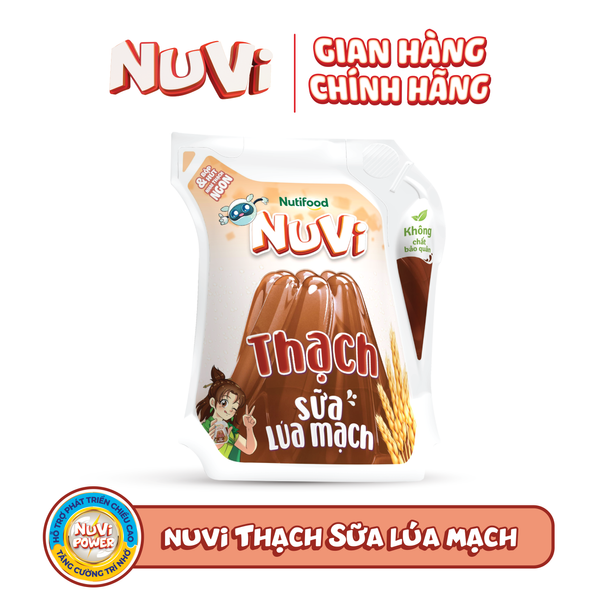 The NuVi Jelly product by Vietnam's Nutifood now has a new barley milk flavour, adding to the existing peach and grape flavours. NuVi Jelly contains the NuVi Power formula, developed by the Nutifood Nutrition Research Institute in Sweden. This formula provides essential vitamins and minerals to support children's physical and intellectual growth.
NuVi Jelly is a good source of vitamin B1, B5, and B6, which are essential for brain function. It also contains vitamin D3, which helps the body absorb calcium, and zinc, which is important for height development. Calcium and vitamin K2 are also included in NuVi Jelly to support strong bones.
NuVi Jelly is sold in a 110ml Ecolean pouch. This fun jelly format is ideal for children three years and above.