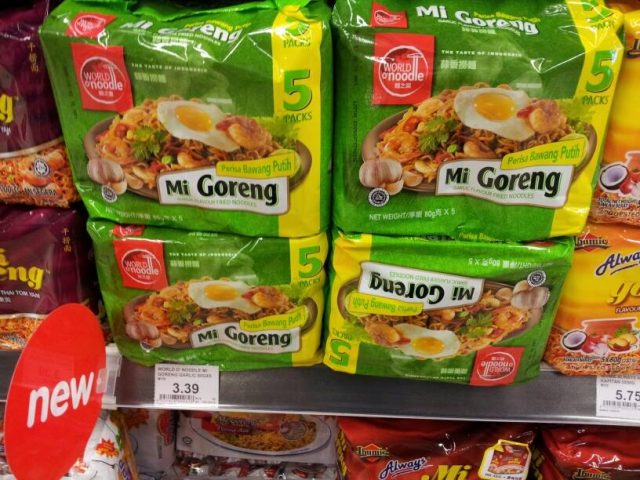 World Noodle Mi Goreng (fried noodle), the taste of Indonesia, is the new range of instant noodle now available at Cold Storage, a high-end grocery chain operated by Singapore-listed Dairy Farm International. The new product reminds me of MyKuali fourth instant noodle franchise Spicy Fried Noodle, which slated to make its debut in July 2015.
As a private label product, World O' Noodle is priced at the lowest end of the price range, just slightly ahead of Mi Sedaap.
The World O' Noodle range consists of Perisa Bawang Putih (garlic flavour) and Perisa Asli (original flavour). It comes in a pack of five each weighing 80g. Indonesia's PT. Surya Pratista Hutama, the maker of Best Wok instant noodle, is the manufacturer of World Noodle. This product is distributed throughout the Dairy Farm International supermarkets in Indonesia, Malaysia, Singapore, Hong Kong and Taiwan.
The choice of Mi Goreng is obvious. Indonesian fried noodle is popular in the region including in Hong Kong and Taiwan, thanks to the famous Indomie by Indonesia's Indofood. With the high awareness of Mi Goreng, companies will not find it difficult to sell this product in the regional market but the challenge is how it can compete with the leading brands.