Singapore's Curated Culture, the maker of sugar-free probiotic tea, has recently released Hydra, a post-workout drink that contains postbiotics, BCAAs, and electrolytes. Hydra is designed to help athletes and fitness enthusiasts recover from intense workouts.
Hydra contains Kirin's LC-Plasma strain, which has been shown to help enhance the immune system after intense workouts. It also contains BCAAs, which are essential amino acids that help to repair and rebuild muscle tissue. Electrolytes are also included in Hydra to help rehydrate the body and replenish minerals lost during exercise.
The application of postbiotics in food and drink in Southeast Asia is slowly gaining traction. However, more consumer education is needed to explain the benefits of postbiotics and how they differ from prebiotics and probiotics.
In addition to Hydra, there is another product in Singapore that contains postbiotics: Gardenia Purple Wheat Soft Grain Loaf. This loaf of bread contains Morinaga's LAC-Shield heat-killed Lactobacillus paracasei strain MMC1849 postbiotics.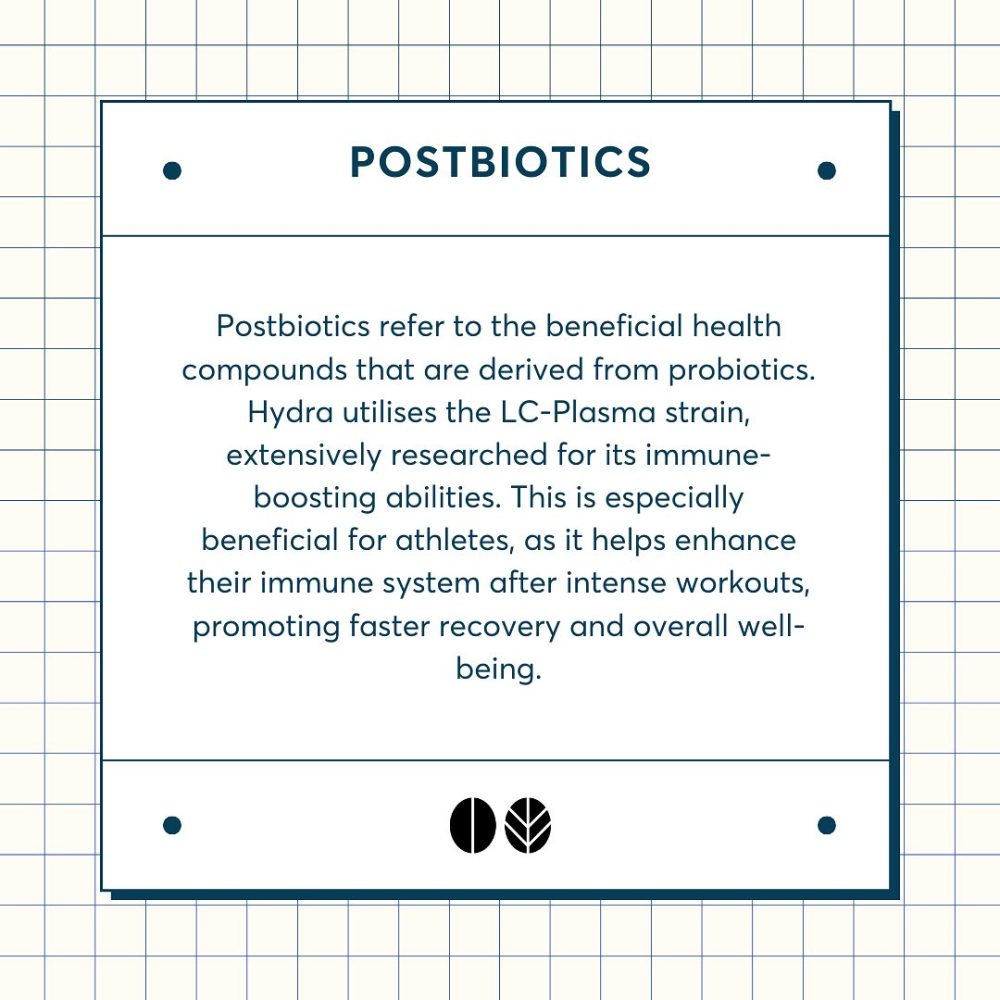 Hydra is available in citrus green tea flavour. Hydra is sold on Curated Culture's website in a 24-pack format. You can also buy it individually at Food Folks at Lau Pa Sat.