Fresh figs (buah tin in Malay) is becoming increasingly becoming popular in Malaysia. The key reason for its growing popularity is the increasing supply of fresh figs from farms that have sprung up in Malaysia in the past few years.
Interestingly, a few of the fig farms are located in the fringes of the urban areas in the Klang Valley. For example, the farm of Mystique Figs Sdn Bhd is located in Gombak, Selangor at the Pusat Pertanian Gombak, while Mutiara Figs Marketing has its farm situated at Kampung Jalan Kebun in Seksyen 30, Shah Alam.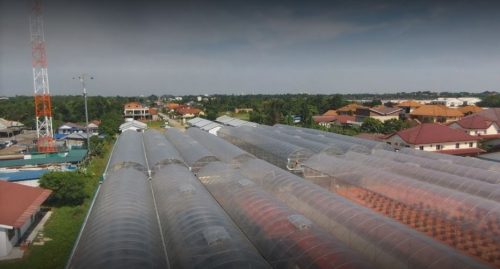 Other farms are further afield. For example, Saf Fa Fig Garden is located in Kampung Kuala Rembang Panas in Kuala Pilah, Negeri Sembilan where the company has around 2,000 fig trees on two acres (0.8ha) of land, reported Focus Malaysia in October 2016. The Al-Ridzuan Fig Fiesta One Malaysia (also know as Fig Fiesta Malaysia) is based in Kampung Merbau Sempak, Sungai Buloh.
Fig close to the heart of Muslim
Most of the fig farmers in Malaysia are Malays and the Malay community has a higher awareness of the nutritional benefits of figs compared with the Chinese or Indians in Malaysia due to the reference of the fruit in the Quran.
Prophet Muhammad SAW once said "If a Fruit ever descended from Paradise, I would say that this is it, as heaven's fruits contain no pips. Eat from it as it relieves haemorrhoids and treats gout."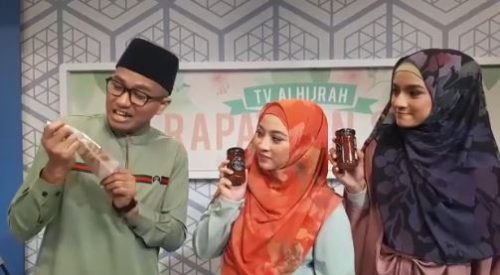 Commercialising value-added figs
Most of the parts of the fig trees can be used. According to Ridzuan Abdullah, the owner of Al-Ridzuan Fig Fiesta One Malaysia, fig latex can be turned into a dishwashing liquid, fig seeds can be turned into lubricant or edible oil and low-grade figs can be turned into alcohol through fermentation, reported The Star in 2015.
At the moment, apart from fresh figs, fig farmers are adding value to the fruit by producing jam, tea, sauce, chocolate and juice. Mutiara Figs has created relish, caramelised jam and sambal bilis sauce from figs, while localising the flavour with the use of anchovies (ikan bilis) for its sambal sauce.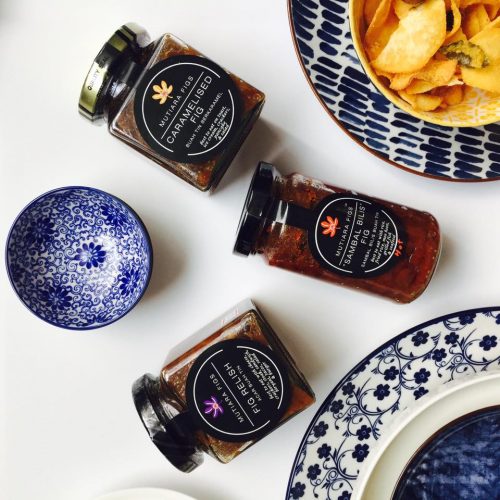 Another popular use of fig is fig tea, known to help in the control of blood sugar level and good for weight control.
Mutiara Figs collaborates with Euro-Atlantic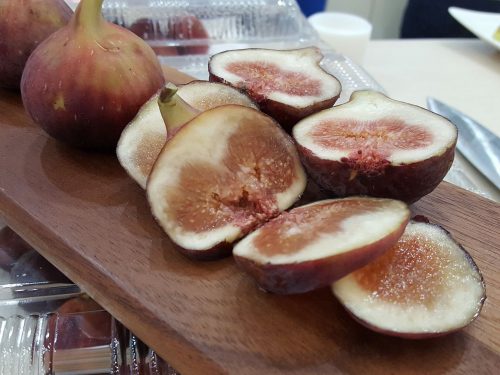 Mutiara Figs has formed a partnership with Euro-Atlantic Sdn Bhd to distribute Mutiara Figs to consumers. Euro-Atlantic is one of the leading importers and distributors of specialty fruits, vegetables and marine produce based in Kuala Lumpur. The fig producer took part in the recent FHM (Food & Hotel Malaysia) 2017 in September taking up a space in the Euro-Atlantic booth.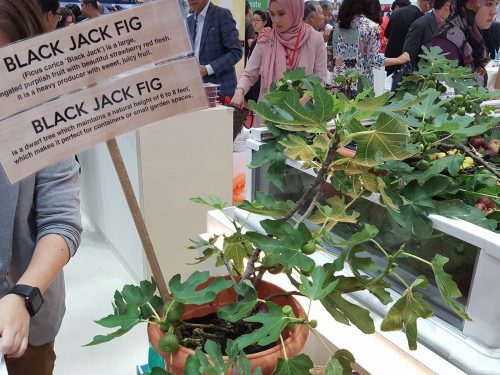 The partnership could potentially expose more Malaysians to the goodness of fresh figs. At the moment, figs are commonly sold in the form of dried figs as imported fresh figs are too costly to sell here.
Potential to apply fresh fig in food innovation
As fresh fig is now available in Malaysia, food manufacturers can start incorporating fresh fig into their products. A good example is the new Farm Fresh spoonable yogurt with fig made from fresh milk.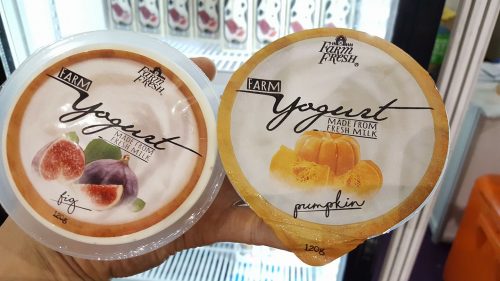 Mini Me takeaways
Fresh figs are surprisingly thriving even in the harsh tropical climate in Malaysia. The price for a new plant is not cheap with a starting price of RM 100 per plant. A matured plant costs at least RM 600 depending on the varieties. As more fresh fig supplies come into the market, the fruit has the potential to become mainstream. The most important thing for food manufacturers is to capitalise on the growing trend for fig.
Here are the key contacts:
Mystique Figs
Mutiara Figs