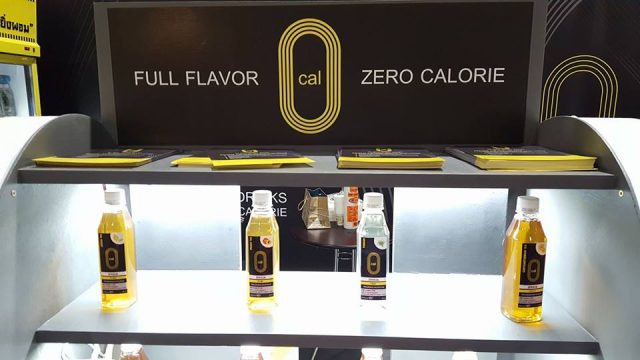 Thai consumers are notorious for their preoccupation with slimming and dieting. Slashing the carbo and sugar with low or no calorie beverages remain a major theme in the beverage category in Thailand. This is reflected in the new launches at Thaifex 2017.
DJPoom clean beverage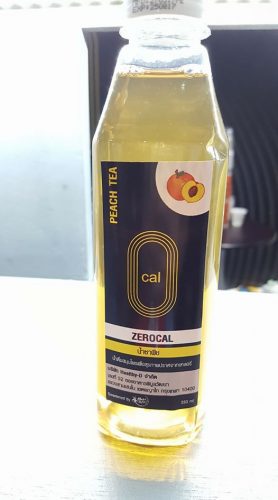 Poomjai Tansanga, the owner of the renowned health food restaurant DJ Poom Menu offering clean food, showcased its zero calorie beverages. The 330ml range comprises Green Tea, Peach Tea, Pandan and Chrysanthemum Tea.
The tea is sweetened with Magic Taste, lauded as the new sweetener blend.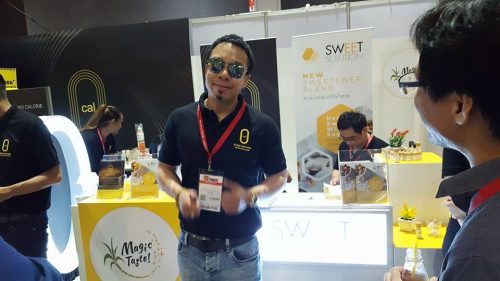 Zummer sweetened with stevia
Zummer, the beverage brand of Food and Drinks Public Company under BJC, unveiled the Zummer Aloe Vera Juice with Stevia at Thaifex 2017. The Zummer brand was first launched in 2013 with two products – plum juice with plum and aloe vera juice with aloe vera bits.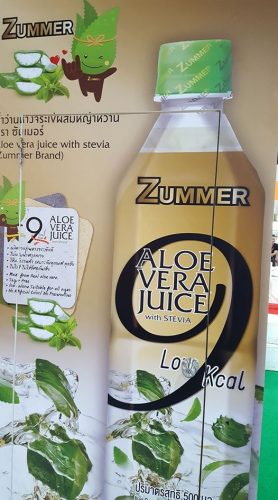 The key product attributes are made from real aloe vera, sugar free, low calorie suitable for all ages (9kcal), no artificial colour and no preservatives.
Zummer Aloe Vera Juice with Stevia is currently not available in the market.
*Photos were taken by the author at Thaifex 2017