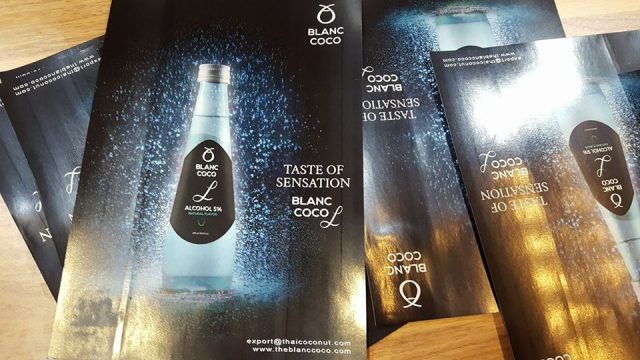 Alcoholic version of Blanc Coco unveiled 
Thai Coconut Public Company Limited, which makes the world's first sparkling coconut water Blanc Coco, has unveiled the alcoholic version of Blanc Coco at Thaifex 2017. Thaifex is being held from 31 May 2017 to 4 June 2017.
With 5% alcohol
The new Blanc Coco – Natural Flavour with a 5% alcohol content brings the coconut water to a new category – ready-to-drink (RTD) alcoholic beverage. At the time of writing, the Blanc Coco with 5% alcohol is still not available in the market not even in Thailand. The eventual debut will make it the first of its kind in the country.
Western alcoholic companies maximising coconut potential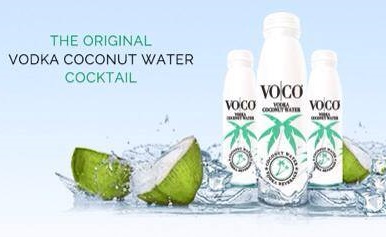 Even before the debut of Blanc Coco with 5% ABV, alcohol-infused coconut water is already prevalent in new product innovation in the US and the UK. Barcardi has the Barcardi Rock Coconut, launched in 2010. It is a coconut rum infused with rock melon and coconut water. US-based VO|CO, meanwhile, claims to be the world's first RTD cocktail of coconut water and vodka.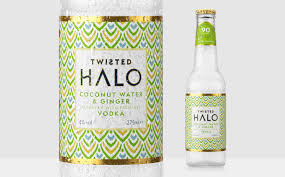 Twisted Halo from the UK was launched in 2016. It is a gently sparkling blend of coconut water mixed with ginger and premium vodka.
Blanc Coco in PET and can
Another interesting development, which I have talked about in an earlier post, is the availability of Blanc Coco in PET bottle and can packaging. The two new packaging option was first seen at SIAL China 2017 and was showcased at the recent Thaifex 2017. They appear to be the same product but are likely to be aimed at the different occasion with varying price point.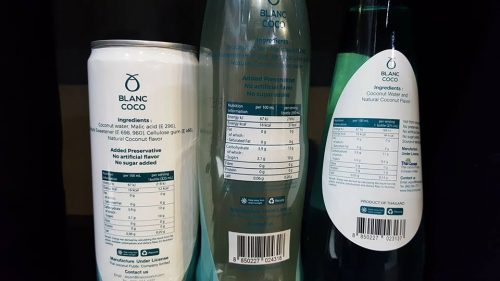 The key ingredients stated in the can and PET formats are coconut water, malic acid (E 296), natural sweetener (E 698, 960), cellulose gum (E 466) and natural coconut flavour. The ingredients listed on the glass packaging are slightly simpler only showing coconut water and natural coconut flavour.
What Mini Me thinks
The evolution of Blanc Coco demonstrates the versatility of sparkling coconut water and shows the coconut water trend still has legs.
*Images of Blanc Coco taken by the author at Thaifex 2017