Launched by Etika at the end of 2019, Goodday Balance is a new low fat milk that contains more calcium than the normal Goodday milk. Compared with Goodday Low Fat Milk, which has 130mg of calcium per 100ml, the calcium in the new Goodday Balance is 39% more, reaching 180mg/100ml. As for protein, both products have the same volume at 3.2g/100ml.
Goodday Balance is available in plain and chocolate flavours. The new chilled milk is said to have the "Balance of Highs & Lows. Perfected" and is high in calcium, low in fat and offers better calcium absorption.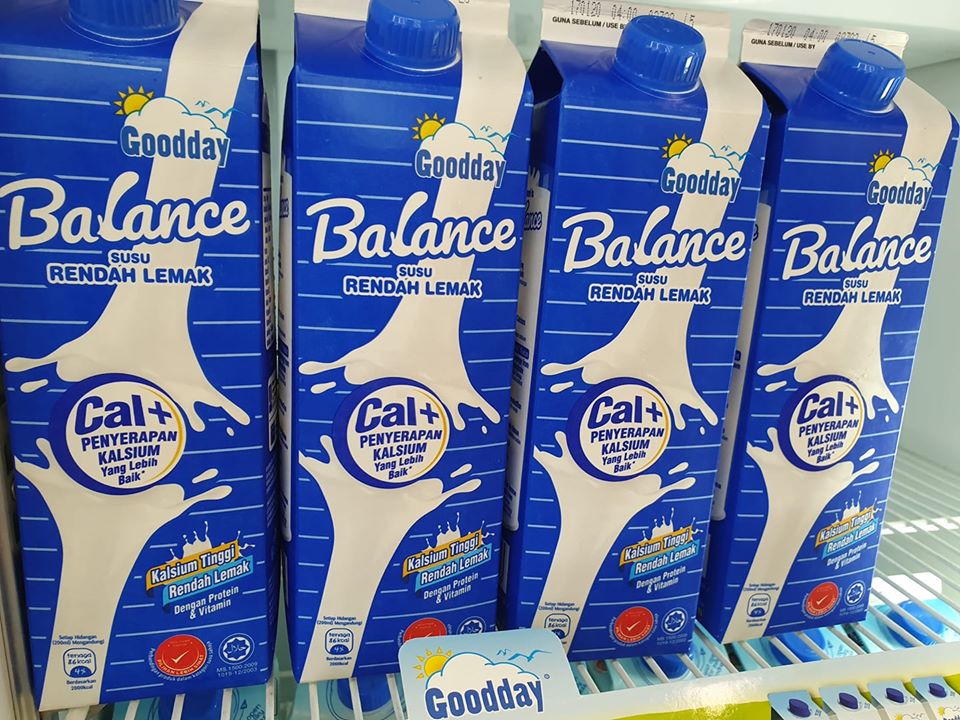 Etika is premiumising its range by setting the price of the new Goodday Balance at the mid- to-upper range at RM 8.50 per litre, which was the selling price at Giant Supermarket as of 23 December 2019. Goodday Life is the most expensive at RM 10.40 per litre as it is made from 100% Australian fresh milk. Goodday Low Fat Milk is selling at a slightly lower price at RM 7.00 per litre, while Gooddday Fresh Milk is retailed at RM 7.50.