The new Wine Warehouse at Giant Suntec City, Singapore is an interesting concept. In the word of the supermarket chain, it is the "perfect shopping spot for wine lovers to get to know more about wines and make a a better choice with their purchases". The "friendly in-house wine specialist will be able to guide you to choosing the perfect wine for any occasion within your budget".

Image above of Wine Warehouse at Giant Suntec City comes from by Giant Singapore
In-house wine specialist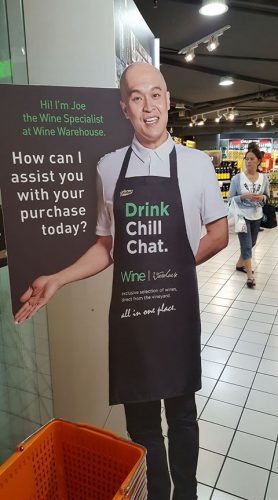 Images above and below were taken by the author at Wine Warehouse, Giant Suntec City
Joe is the friendly in-house wine specialist at Wine Warehouse, which is on the upper floor of the supermarket. What is interesting about this concept is there is an functional bar at Wine Warehouse where people can actually drink alcoholic drinks in the premise. Known as the Booze Corner, it the perfect venue for people to chill out after work or for seniors to brag about anything.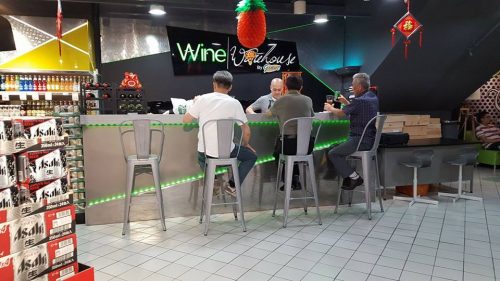 The Wine Warehouse at Giant is also the first hypermarket where consumers can purchase from the rack for immediate consumption. In addition to that, consumer can personalised their bottles with messages perfect for gifting.
What Mini Me thinks
The Wine Warehouse at Giant helps personalised the shopping experience for alcoholic beverages in the supermarket. The Booze Corner is the highlight and makes perfect sense for people who does not want the expensive pub or bar experience and just want a place to hangout like in the coffee shop but with an air conditioned setting.