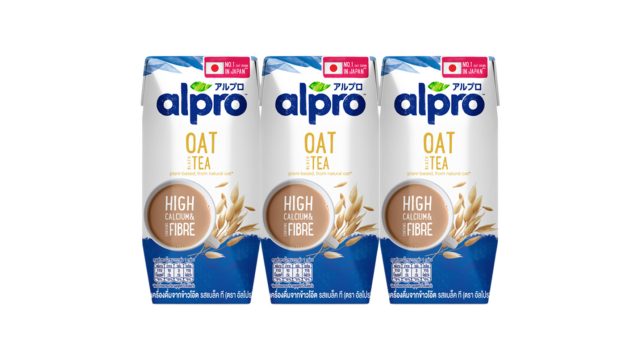 Alpro, the Danone plant-based milk brand, has recently launched an oat milk version of milk tea for the Thai market. Alpro first officialy entered the local market in 2022 with the launch of oat milk both sweetened and original.
The latest product is a milk tea with oat milk high in calcium and fibre. The drink is based on the Japanese recipe.
Switching to plant-based milk is a new avenue of growth for existing milk tea brands. At the same time, plant-based companies can collaborate or enter into milk tea using the plant-based route.