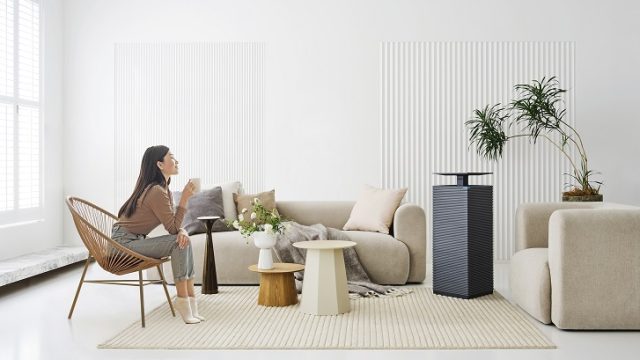 Coway unveils its new award-winning air purifier, for healthier air
KUALA LUMPUR, 25 August 2022 – Purify your life and elevate your standard of living to greater heights with Coway's all-new world-class Noble air purifier. Live in luxury surrounded by cleaner, healthier air with this premium award-winning designed air purifier that is set to provide everyday protection from indoor pollutants.
Equipped with a 6-step filtration with UVC sterilisation, this state-of-the-art technological wonder can greatly enhance the effectiveness of removing indoor pollutants to ensure cleaner and healthier air indoors. Be it at the office or at home, breathe easy and confidently with the exclusive Coway Noble air purifier as the trusted indoor air pollutant purifier.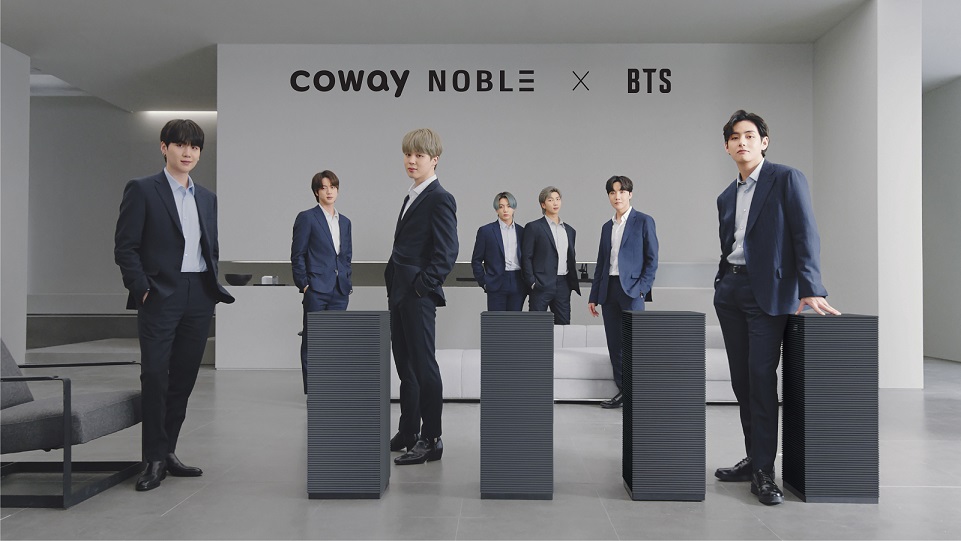 Housed in a sleek, classy and modern Pebble Gray case that has won global design awards, this prestigious model is suitable for those with refined tastes looking for an air purifier that can elevate the aesthetics of their home. Among international accolades won are the Good Design Award 2021, iF Design Award 2021, Good Design Korea, Pin Up Design Awards, Bronze Award at iDEA Award 2021 as well as the Red Dot Award 2021 and 2022.
This sophisticated yet refined air purifier also features the first-of-its-kind 4D filter that provides 360° purification. Not forgetting its Double HEPA filter that has proven to inactivate 99.999% of harmful viruses, including the highly contagious Covid-19 Omicron variant as well as the Human Coronavirus.
With a majority of Malaysians spending about 90% of their time indoors, it is more crucial than ever to ensure healthy air is being circulated indoors. According to the American Environmental Protection Agency's (EPA) Reports on Environment (ROE), indoor air is 2-5 times more polluted than outdoor air and is among the top 5 environmental risks to public health.
"Coway strongly believes that having clean air in indoor living spaces is a necessity today. Now with the launch of this world-class award-winning Coway Noble air purifier, Malaysians can rest easy knowing that this exceptional product can provide them access to cleaner air. I'm confident that this product will win the hearts of Malaysians just like how it has won the hearts of many globally," said Kyle Choi, Managing Director of Coway Malaysia.
He added that this smart and futuristic product is the brainchild of Coway's R&D Centre, that is constantly innovating and inventing world-class products such as the Coway Noble air purifier. "Our Coway R&D Centre heavily emphasises on producing only good quality products that are not only smart and technologically advanced but also long-lasting and durable. Under the vision of The Best Life Solution Company, we will strive to continue producing more award-winning products in the future in a bid to change the lives of all Malaysians one product at a time," he said.
The Coway Noble air purifier incorporates five different types of filters with an added UVC sterilisation to make up the unique 6-step filtration system. This then provides for a constant flow of extra pure and clean air for a healthier environment.
The first step is the 4D Pre-filter that is responsible for removing large dust particles, hair and pet hair and circulate air from every direction. The second is the Smoke Filter that removes harmful gases such as Nitrogen Dioxide (NO2) while the third step reduces dog and cat allergens and also dust mites with the Allergen Filter. Step 4 consists of the Deodorisation Filter that eliminates bad odour and harmful gases. Then comes step 5, where the 4D Double HEPA Filter is all geared up to inactivate up to 99.999% of viruses including the Covid-19 Omicron variant, Influenza A (H1N1) and Human Coronavirus. Finally, the UVC Sterilisation inactivates up to 99.9% of bacteria such as E.Coli.
Aside from its chic look, the Coway Noble air purifier can cover an area of up to 66m2 and also incorporates the latest smart technologies by alerting users of real-time air quality at a glance. The LED indicator lights up at the top of the purifier to notify users with four different colours to indicate current indoor air pollution levels. It will light up in blue for good, green for normal, yellow for poor and red for bad.
It also comes with dust, light and gas sensors along with four mode settings – smart, turbo, silent and eco. Weighing a mere 15kgs and measuring 320 x 320 x 805mm (W x D x H), this sleek design can fit into any living space, even in small spaces without being a hindrance.
For more details, visit www.coway.com.my to learn more about the Coway Noble air purifier.