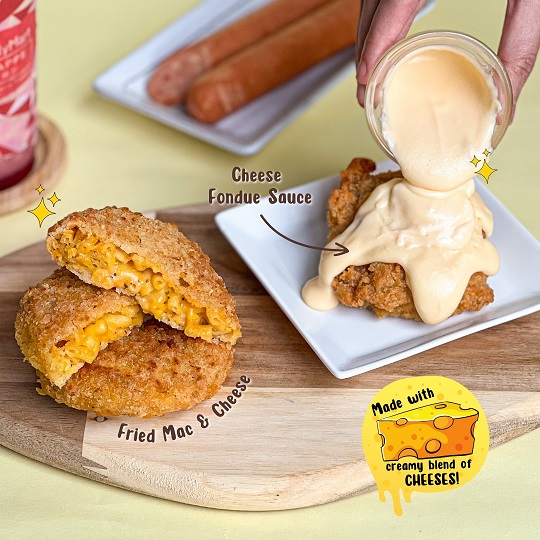 FamilyMart Malaysia has launched Cheese Fondue Sauce made with a creamy blend of red cheddar, mozzarella, cream cheese and more to cheese up your enjoyment. The cheese sauce is best enjoyed within 5 minutes and can be poured on various dishes to elevate the taste.
The convenience store chain has also made available Habanero Cheese Sausage, which offers a taste of the unique blend of habanero spice pair with cheese for a price of RM3.50 each.
Fried Mac & Cheese is  filled with creamy cheese sauce, and stretchy mozzarella cheese in the middle and is priced at RM5.90.