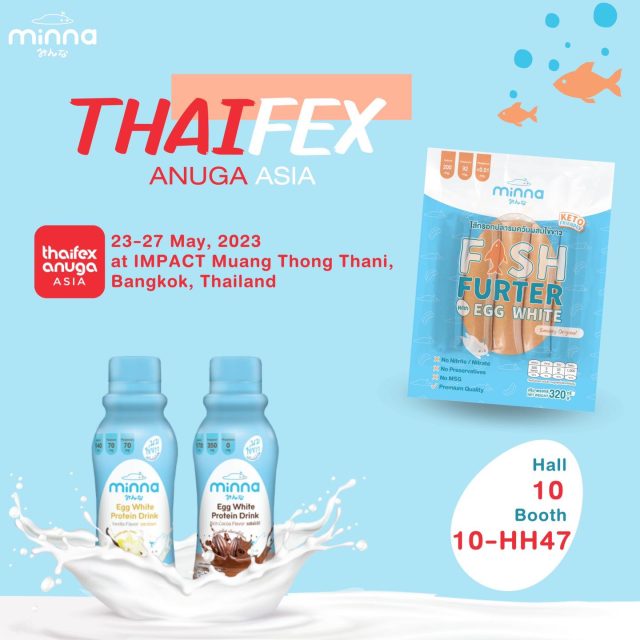 Minna Egg White Protein Drink is a new innovative drink that appeared at the recent THAIFEX Anuga Asia 2023. The drink uses egg white as the base ingredient to deliver a good source of protein. Egg whites, which contains albumin as the main ingredient, are the most abundant protein in the plasma.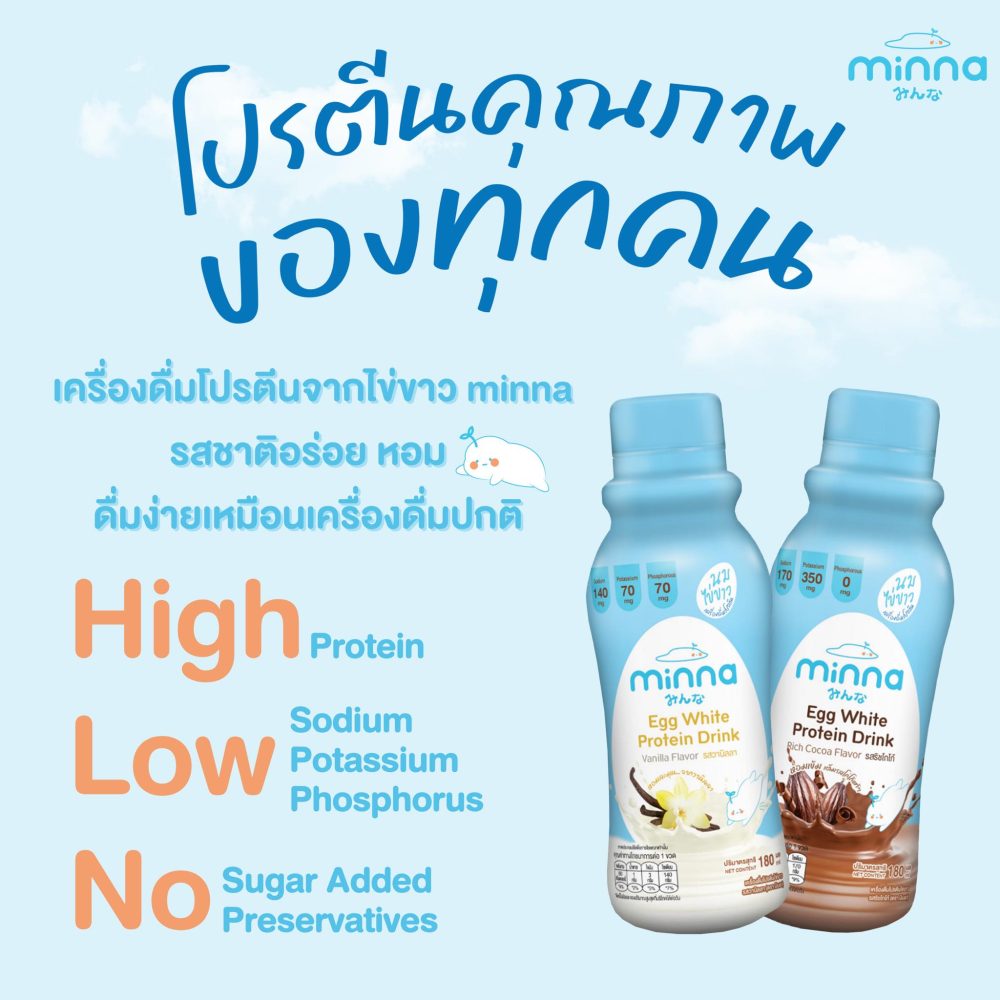 Minna Egg White Protein Drink is free from lactose and soy. The drink has no added sugar, colourant and preservatives. The drink is low in cholesterol, potassium and phosphorus.
Minna Egg White Protein Drink is available in two flavours chocolate and vanilla. The high quality egg white protein beverage is suitable for children, weight watchers, the elderly and for health recovery. The shelf life is one year.
Minna Egg White Protein Drink Vanilla contains egg white (19.4%), coconut oil non-dairy creamer (5%), mixgrain protein (3.9%), maltitol syrup, sucralose, stabiliser and nature identical flavour.
The brand has also unveiled Fishfurter with egg white with albumin protein and DHA at Thaifex 2023.