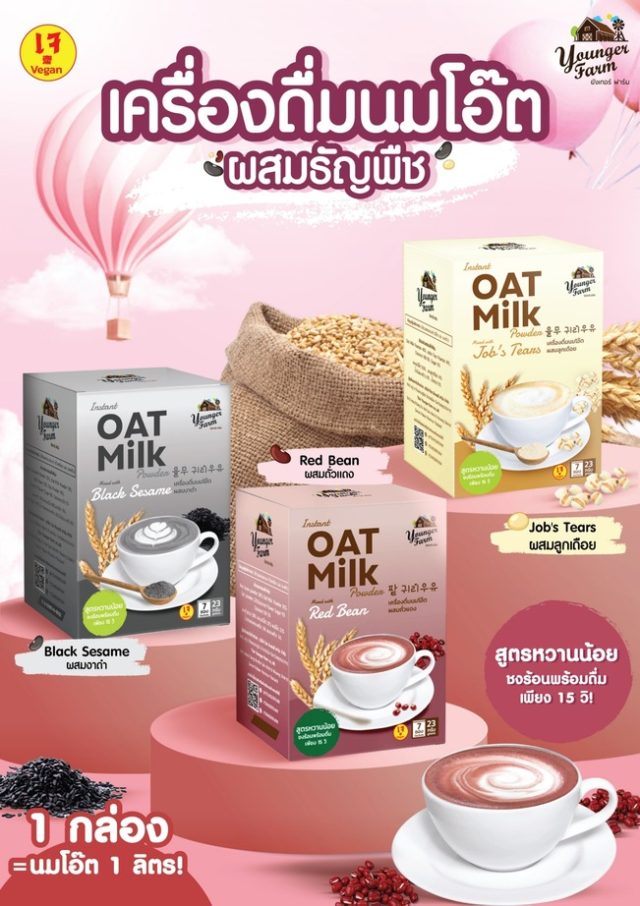 Thai Younger Farm Co Ltd, which makes rice cracker, granola and oat milk, has unveiled a new range of oat milk powdered drinks with black sesame, job's tears and red bean at THAIFEX Anuga Asia 2023. The addition of local ingredients into oat milk powdered drinks can help expand the acceptance and improve the flavour profile of oat milk.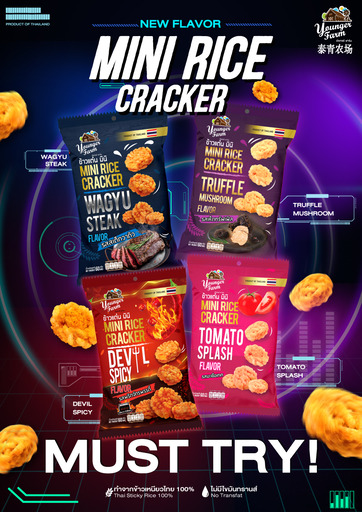 Apart from oat milk, the company has added four new mini rice cracker flavours including Tomato Splash, Devil Spicy, Wagyu Steak and Truffle Mushroom.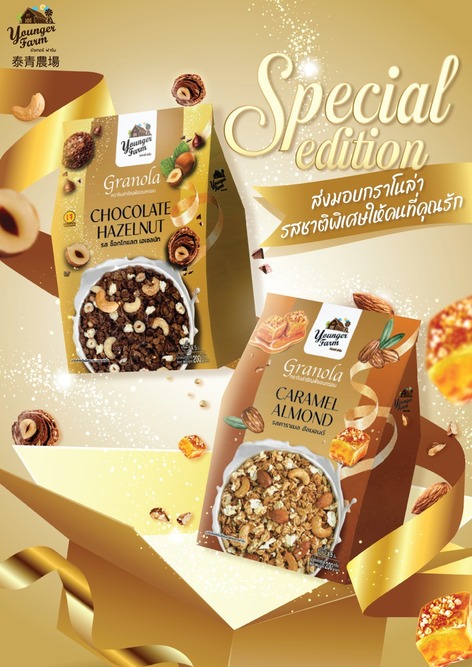 Younger Farm's two special granola flavours include Caramel Almond and Chocolate Hazelnut.