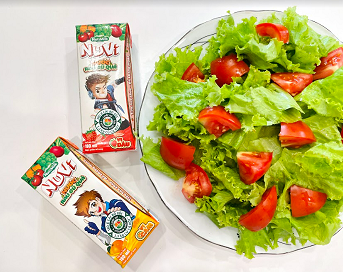 Vietnam's NutiFood has launched NuVi fruit and vegetable juices to help children supplement their lack of vegetable intake. The new range delivers fibres and nutrients to improve digestion and increase immunity. The drinks were formulated by nutritionists at the Swedish Nutifood Nutrition Research Institute (NNRIS) with Vietnamese children in mind.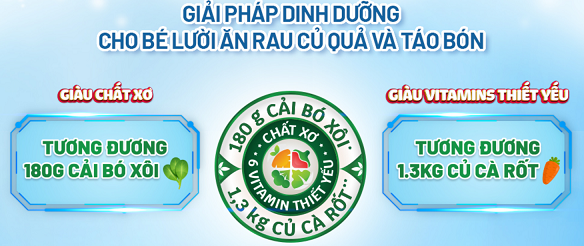 Each 180ml product contains fibre equivalent to 180g of spinach that meets 75% of children's dietary fibre needs and the amount of vitamin B3 found in 1.3kg of carrots. NuVi Fruit and Vegetable comes in orange and strawberry flavours.
The juice targets children aged 1 and above. The orange flavour contains water, sugar, steviol glycosides, soluble fiber (polydextrose), powdered milk, reconstituted vegetable juice (carrots, spinach), reconstituted orange juice and vitamins (B1, B3, B5, B6, A, D3).