KYA Milkshake is an innovative instant Dutch cocoa/uji matcha/assam tea drink from Thailand that comes with its own shaker bottle. Each bottle contains three sachets of Dutch cocoa/uji matcha/assam tea. Just pour the powder into the shaker bottle and add any milk you like whether it is fresh milk, soy milk, almond milk or oat milk (200ml). Shake for one minute and enjoy.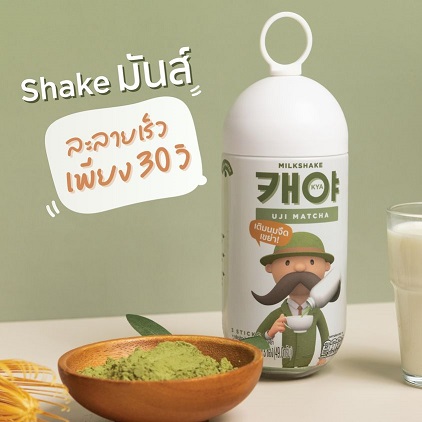 Consumers can also customise the intensity of the drink by using the milk meter to customise the drink according to three selections: light (240ml), perfect (200ml) or heavy (160ml). You can also insert a straw on the top lid.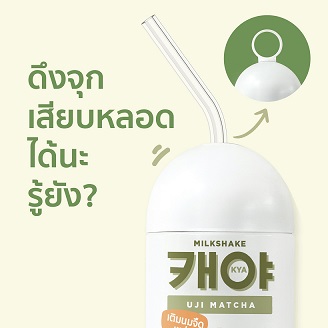 KYA Milkshake Dutch Cocoa contains chocolate malt (52.4%), cocoa powder (30.3%), dextose (9.6%), maltodextrin (3.1%), sugar (2.3%) and sweetener (Ace-K, sucralose and erythritol).
* All the images from KYA Milkshake