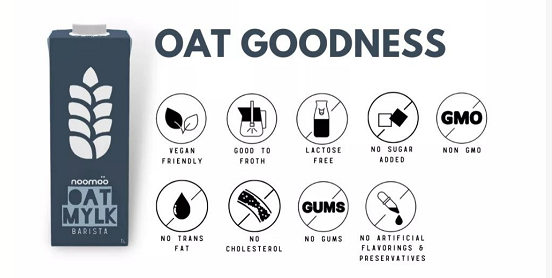 noomoo is the new plant-based barista milk from Singapore. The brand, available in oat milk and coconut milk, made its maiden appearance at the recent Selangor International Business Summit 2022, which was held at the KL Convention Centre on 6-9 October 2022.
noomoo is a wordplay on 'no moo', which translates into meaning; a brand that contains no dairy.
noomoo Barista series are crafted to be an ideal pairing for creaming beverages based on user preferences without comprise on quality and taste.
noomoo Oat Mylk Barista has a protein count of 1.1g/100ml and 126.4mg of calcium/100ml. The slightly higher protein count improves its foaming ability.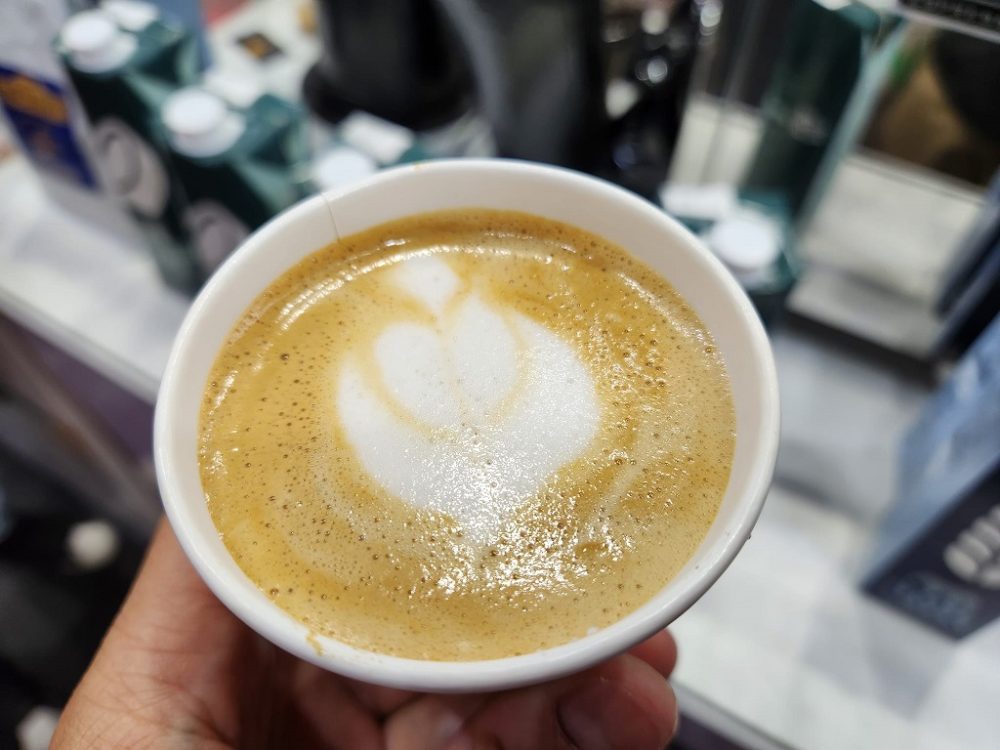 The key ingredients are filtered water, oats 10%, high oleic canola oil, dipotassium phosphate, calcium carbonate, citrus fibre and pink salt. noomoo Oat Mylk Barista is made in Malaysia and is imported by Simplymade Pte Ltd. The company has included more information about the ingredients on its official website at www.wearenoomoo.com.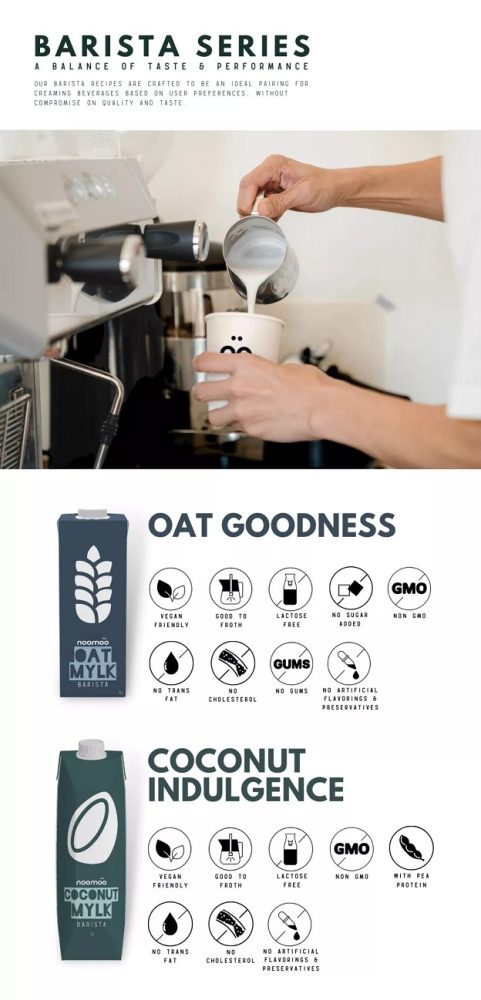 noomoo Coconut Milk Barista is made with freshly picked coconut juice. The company's coconut mylk is formulated to be well-balanced for a rich, velvety & creamy consistency to pair directly with beverages. The key ingredients are real coconut juice, MCT and pea protein.
noomoo oat milk products are now available in Singapore on Lazada & Shopee.