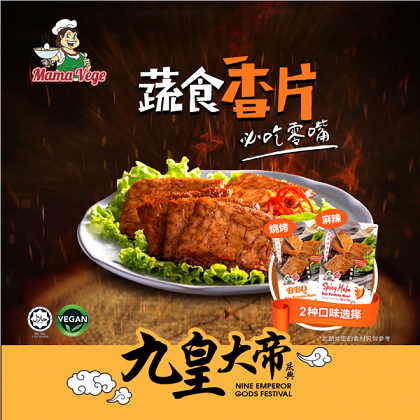 Mama Vege, which is a brand of halal-certified vegetarian convenient food by Mama Global International Sdn Bhd, has exhibited its latest Soy Protein Meat BBQ/Spicy Mala flavour at the Selangor International Business Summit 2022. The new 22g soy protein meat snack is easy and convenient to eat and is free from trans fat and cholesterol. Each serving contains 4.5g of protein.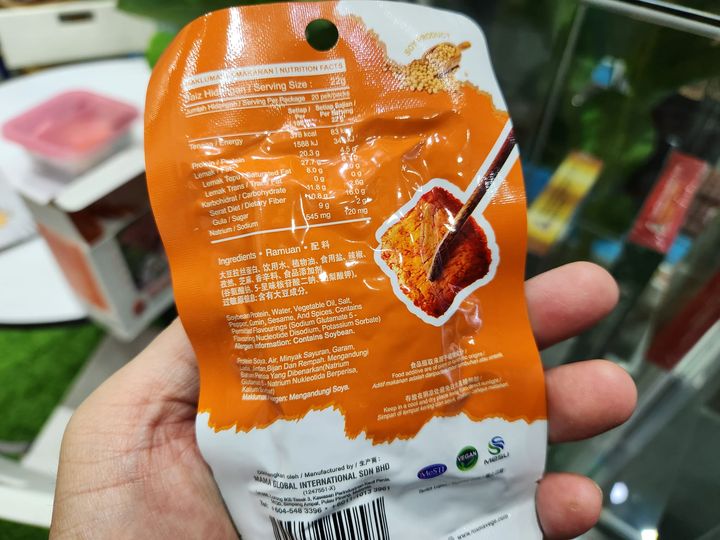 The company has announced that its Mama Vege products are now available at over 550 KK Super Mart outlets across Malaysia.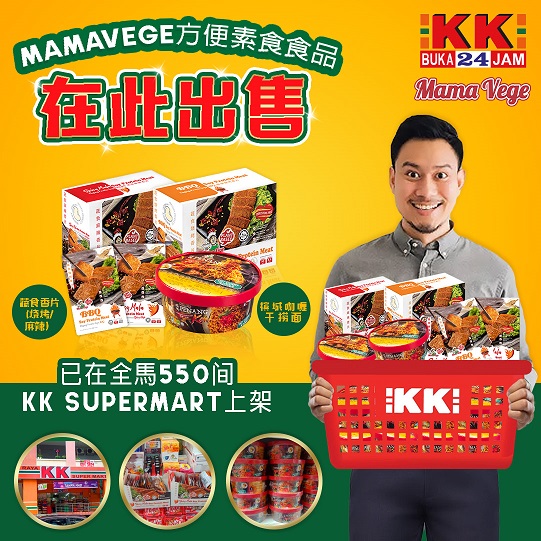 Apart from Soy Protein Meat BBQ/Spicy Mala flavour, Mama Vege has also made available its very own vegan-friendly Dried Squid Shreds (90g).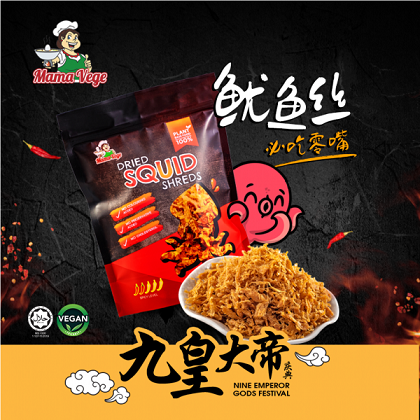 Click here to buy Mama Vege products online.