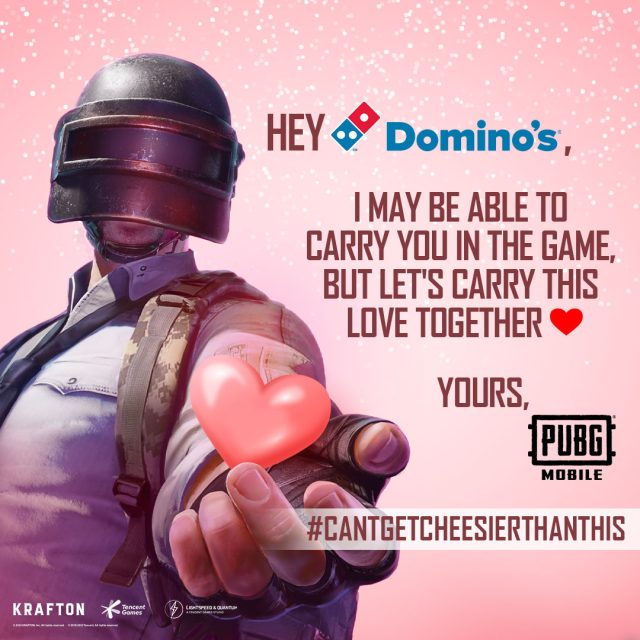 KUALA LUMPUR, 15 February 2022 – Domino's Pizza Malaysia launched an extremely cheesy Valentine's Day campaign by openly declaring their love for fun brands like PepsiCo Malaysia, Grab, Food Panda, Lazada, PUBG Mobile and more through a series of cheesy pick-up lines on social media stretching over the weekend leading up to 14 February 2022.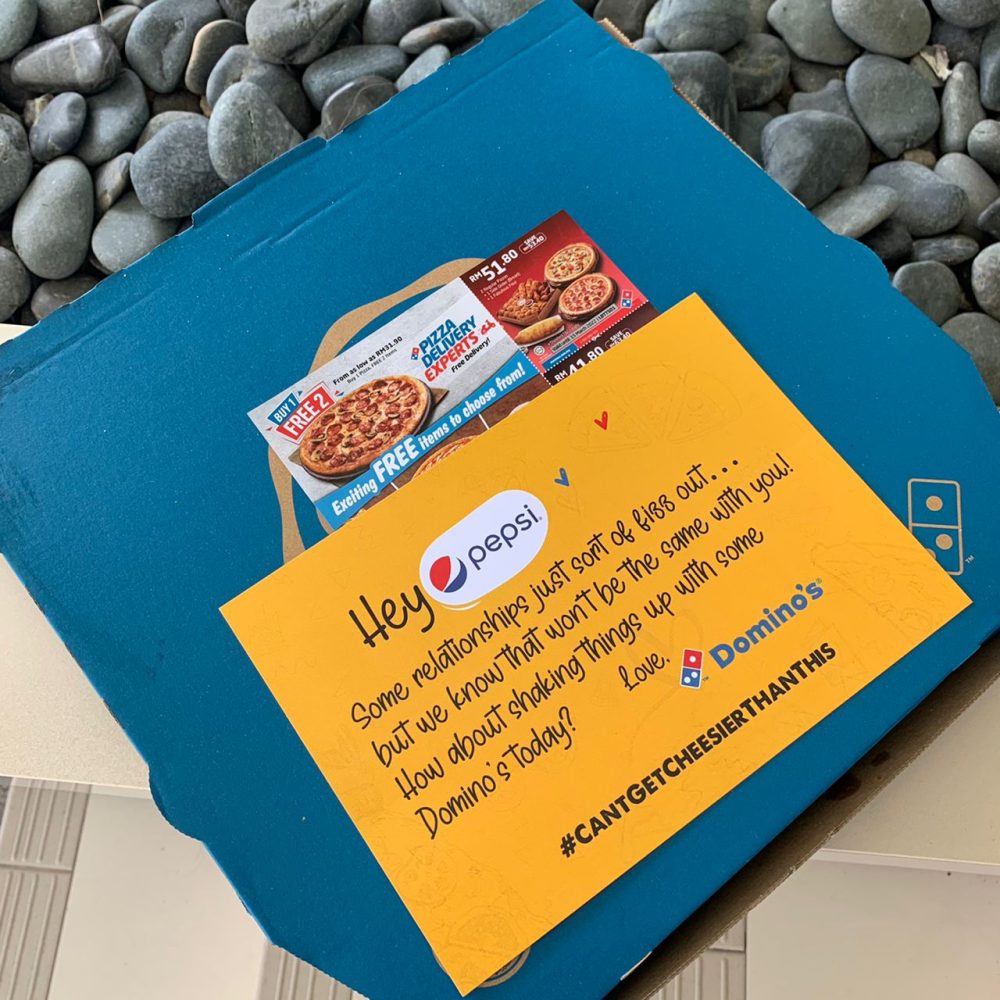 The campaign was as hot as their pizza's and social media was abuzz with brands like RHB Group, Tropicana Gardens Mall, Telekom Malaysia Bhd, BABA's, Saji Malaysia, EVOS SG MY, and Gamers Hideout getting in on the action and reciprocating Domino's cheesy love with witty responses of their own.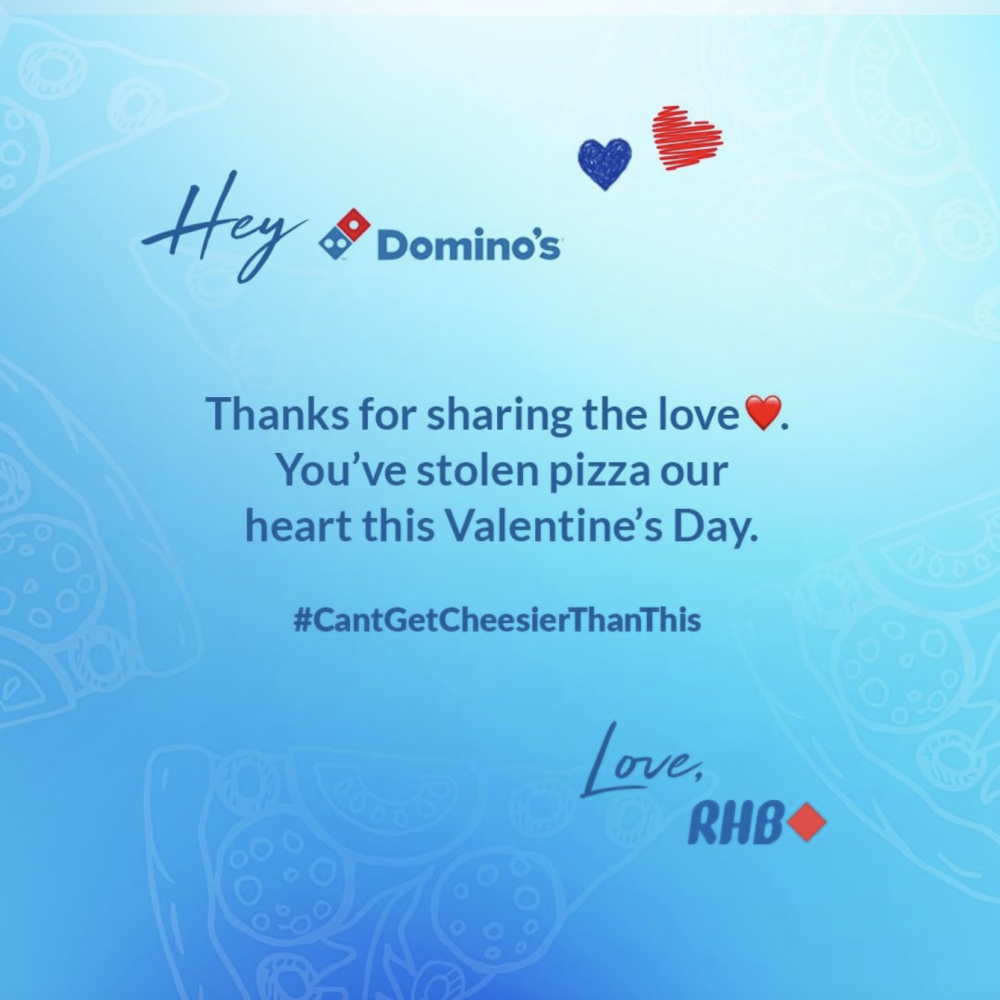 Linda Hassan, Group Chief Marketing Officer at Domino's Pizza Malaysia, Singapore and Cambodia, said, "We wanted to show our love and support for brands in a creative and fun way while warming their tummies with our cheesiest pizza yet – the new Domino's Mega Cheese Pizza with up to ½ kg of cheese. It warmed our hearts to be able to entertain Malaysians along the way with some laughs and to be able to keep spirits high as we melt into the month of love."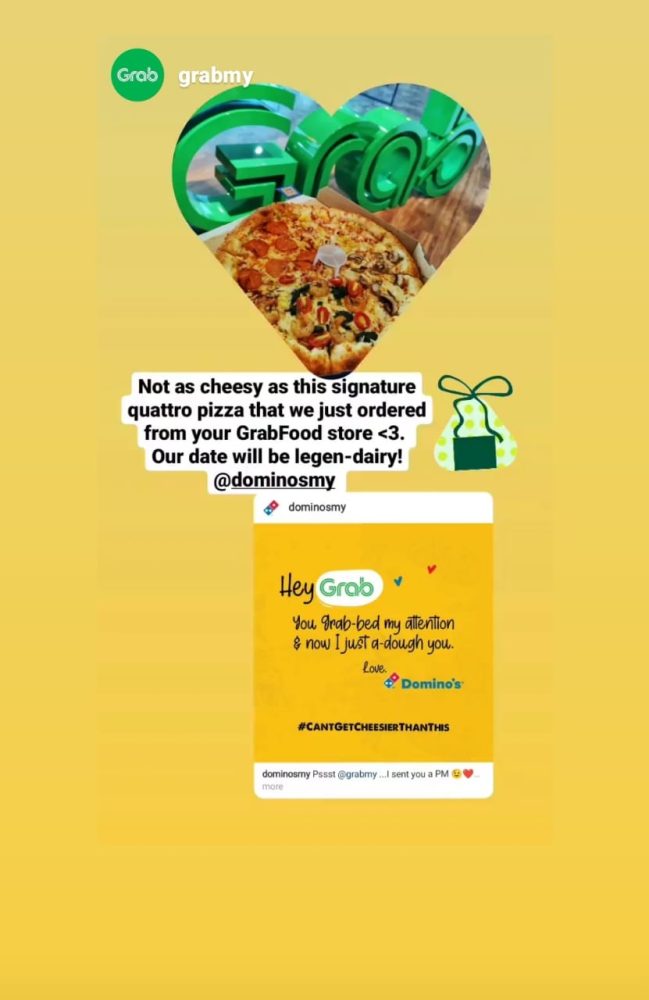 "To continue the momentum, we have something special lined up this month that all Malaysians can look forward to and participate in to get themselves not just a slice, but a mega cheesy slice of the action. All we can say for now is that you'll be left in stitches by the end of it."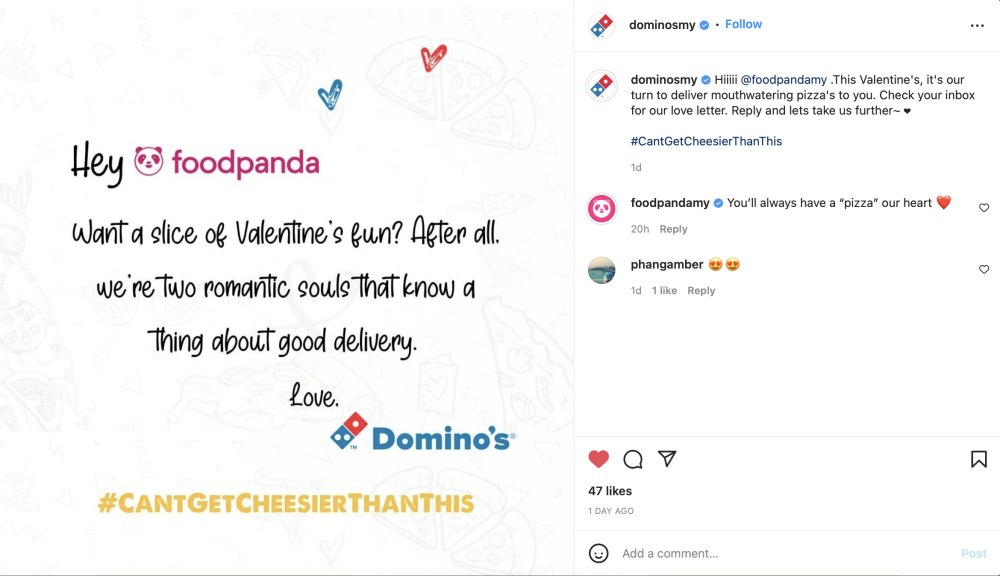 Starting today, 15 February 2022, the new Domino's Mega Cheese Pizza with up to ½ kg of cheese will be available at all Domino's Pizza outlets nationwide, giving cheese lovers a reason to celebrate their love for cheese. For more information, please visit https://www.dominos.com.my/ 
Check out the cheesy pick-up lines served up by Domino's to brands for Valentine's Day by visiting their Facebook, Instagram and Twitter pages. Remember to stay updated on all the happenings through Domino's social media pages because Malaysia is in for a Gouda time.