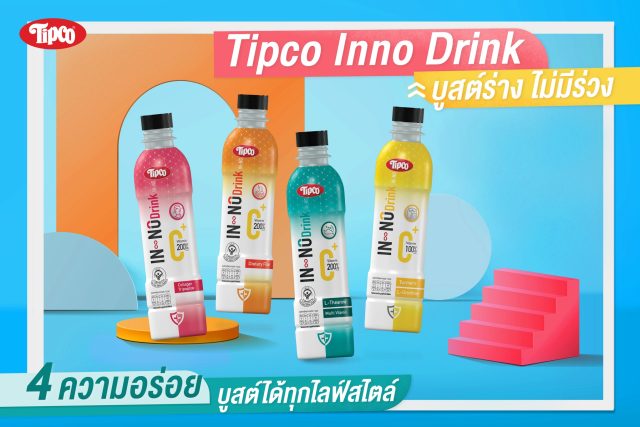 Tipco, the largest juice company in Thailand, has pledged to continue to build on its expertise as the No. 1 premium fruit juice market leader after launching two new product lines to tap into the trends of health lovers. With the concept of 'immune boosting', the company is ready to keep pace with the fast-growing healthy drinks market, expecting to expand its customer base to working-age people and teenagers in 2022.
Mr. Jakapob Chimamphan, Director – Marketing of Tipco F&B Co., Ltd. under Tipco Foods PCL, unveiled the prolonged COVID-19 pandemic has made consumers more conscious of their health. They begin to look for products that help boost their immune systems as well as cultivate their inner strength. In particular, the growing consumer demand for the so-called 'functional drink' and 'herbal drink' has prompted an immediate response from several beverage brands in Thailand to launch their products with new marketing models and strategies. As a consequence, the functional drinks market can successfully obtain strong growth amid the current uncertain economic prospects.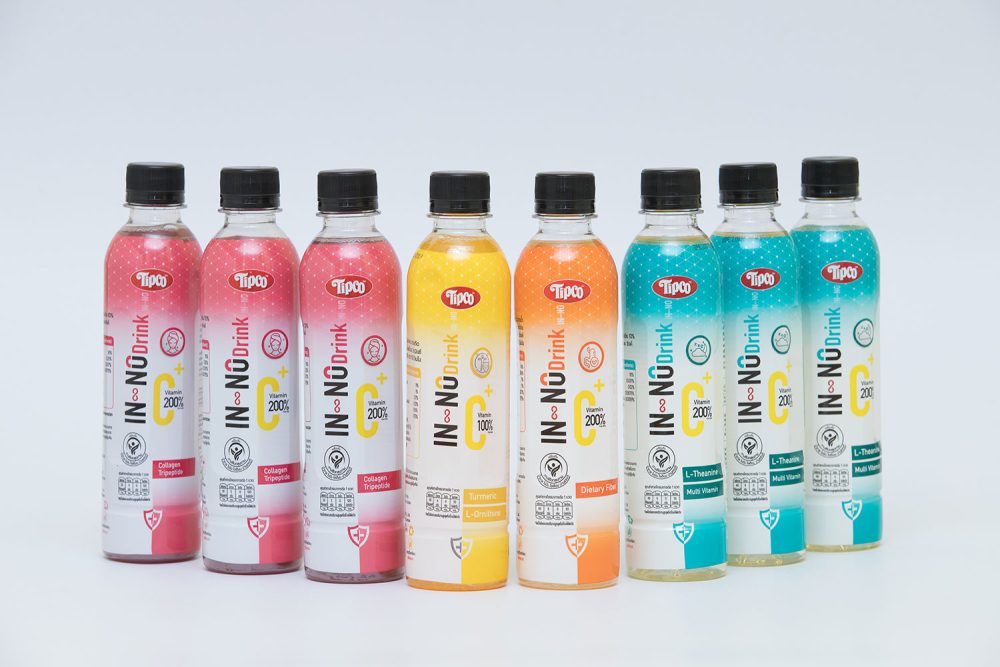 Considered a significant step in tapping into the healthy drinks market, Tipco aims to continue to demonstrate its leadership of the fruit juice market, backed by its long-standing expertise in operations and management. Being better and more special than other types of beverages available in the country, Tipco is always committed to manufacturing fruit juice products of premium quality, with the finest selection of fresh fruits harvested from the best cultivation areas and the most excellent manufacturing process with certified global standards. After sustaining strong customer loyalty, the company is introducing two new fruit juice product lines, including functional juice and herbal functional juice.
Functional Juice – Helps improve the immune systems, boosts prevention of diseases and illnesses, and offers specifically enhanced benefits for excellent health (320 ml. / 25 baht / 4 flavours).
• Tipco Inno Drink Max Protex – A uniquely mixed mango and orange juice enriched with Vitamin C, turmeric, and L-Ornithine. Excellent in improving the immune system, strengthening the functions of the liver, and performing detoxification. Offer a refreshing boost for you to enjoy every day with the 'work & play' balance.
• Tipco Inno Drink Relax – A pure extract of white grapes with the addition of Vitamin C, L-Theanine, and Vitamin B Complex. Ideal for boosting the immune systems, reducing stress and anxiety, and fostering relaxation.
• Tipco Inno Drink Digest – A concentrated mixture of white grapes and lime juice enriched with Vitamin C, Zinc, and dietary fibre. Served as a booster for healthy intestines and digestive systems, offering you a simpler and better choice to stick to a healthy diet.
• Tipco Inno Drink Beauty – A concentrated pomegranate juice with additional Vitamin C and Collagen Tripeptide, helping boost the immune system, delay natural aging, and nourish healthy skin.
Herbal Functional Juice – Serves as an exceptional healthy juice inspired by the finest selection of Thai herbs. Being a booster for the immune system, the juice helps increase antioxidant levels leading to excellent health ready to fight against diseases and illnesses (320 ml. / 25 baht / 2 flavours).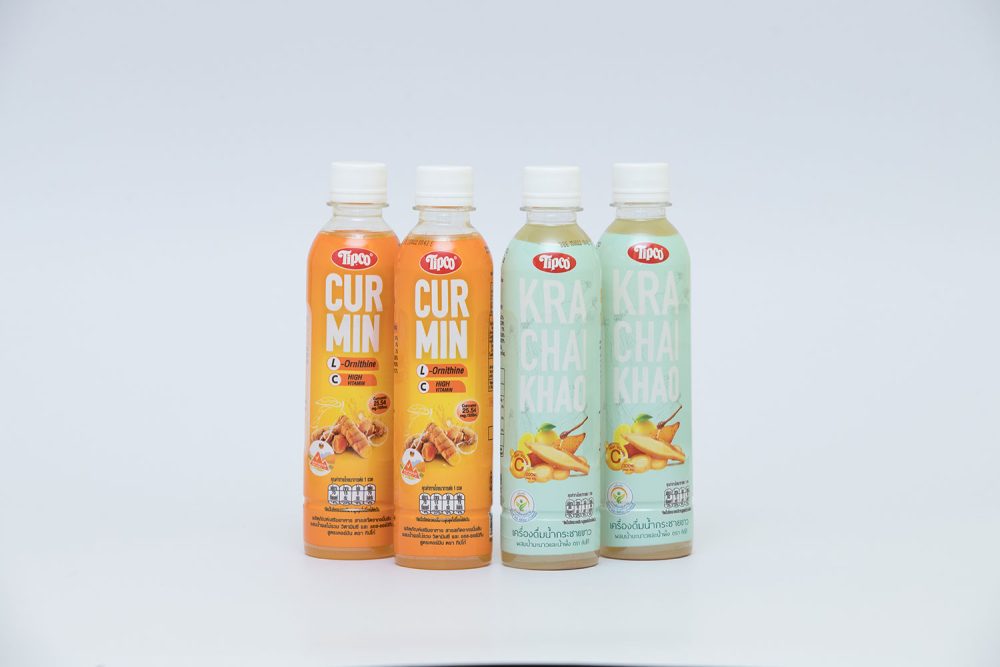 • Tipco Krachaikhao – A concentrated extract of Krachaikhao (finger root in English) excellent in combating coronavirus and reducing the number of infectious cells effectively, enriched with Vitamin C (200%, Thai RDI) that helps strengthen the immune systems and a mixture of pure honey and lime juice providing a refreshing boost following regular drinking.
• Tipco Cur-min – A concentrated extract of turmeric grown in the Ban Ta Khun community of Thailand's Surat Thani province, renowned for being the best turmeric cultivation area in the country. Offering a large amount of curcuminoid extract of 25.54 mg. per bottle, the juice is high in antioxidants and also helps reduce inflammation, with high Vitamin C and L-Ornithine added to boost the immune system and strengthen the functions of the liver.
"To level up the marketing plan for 2022, Tipco will expand its customer base to working-age people and teenagers, considered potential groups of customers with high purchasing power. Tipco is introducing some new product lines to build on the levels of expertise following the company's success in maintaining its leadership of the existing fruit juice market. Serving as a new choice for consumers, the new product lines have been launched based on the concepts of 'functional drink' and 'herbal drink', which will be followed by a broader selection of consumers' favourite beverages such as flavoured soda and cannabisinfused drinks," added Mr. Jakapob.