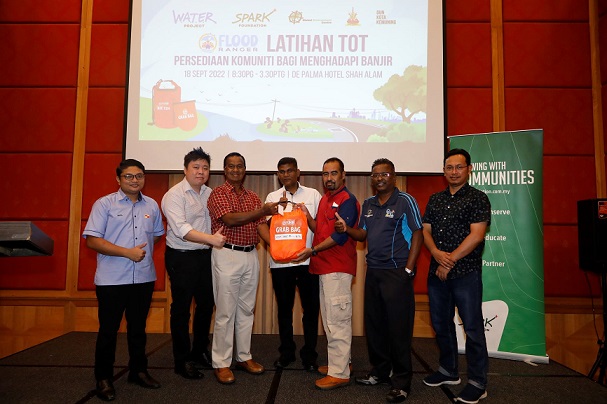 SPARK Foundation and Global Environment Centre organise a Flood Preparedness Training Programme to upskill Taman Sri Muda Community Leaders
SHAH ALAM, 19 September 2022 – SPARK Foundation, in collaboration with the Global Environment Centre (GEC), organised a Flood Preparedness Training Programme to train 30 community leaders in Taman Sri Muda, Shah Alam. The event, which was officiated by YB Tuan V. Ganabatirau A/L Veraman, Selangor State Government EXCO and Kota Kemuning Assemblyman, was conducted in response to the increasing need for community-based flood preparedness and resilience as the flood-prone area was one of the locations badly affected during the downpour in December 2021. SPARK Foundation and GEC worked alongside the Klang District and Land Office as well as the Department of Irrigation and Drainage (JPS) Klang to coordinate timely and effective emergency flood response training.
YB Tuan V. Ganabatirau A/L Veraman said, "We very much appreciate organisations such as SPARK Foundation and GEC who recognised the need and opportunity to support us in upskilling community leaders in community-based flood preparation and emergency response. We are working together to execute this training for 30 selected community leaders to be cascaded down to members of the Taman Sri Muda community, in line with the Selangor State Government's flood preparation measures for communities."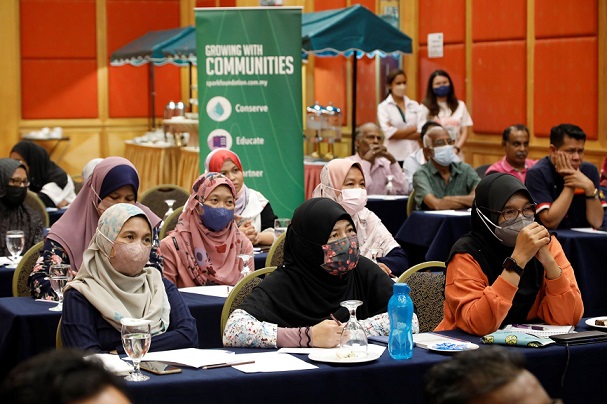 During the programme, participants were taken through a series of presentations and demonstrations. The programme kicked off with a session on the Role and Coordination of Klang District Disaster Committee by the Klang District and Land Office where participants were upskilled in emergency coordination as well as to have a better understanding of the agencies' role, especially to learn about how to better support their communities throughout a flood.
Following that was a session about Flood Scenarios and Way Forward for Taman Sri Muda conducted by the Department of Irrigation and Drainage Klang where participants were exposed to the history, flooding information, current flood mitigation plans, and future undertaking works in Taman Sri Muda.
There was also an interactive session on the Town-Watching exercise conducted by Dr Kalithasam Kailasam, River Care Program Manager, Global Environment Centre. Participants were facilitated on how best to deal with flood risks and the adoption of new skills to prevent and manage floods. Hands-on activities were carried out to train the communities on preparing Grab Bags, 72-Hour Kit, identifying flood hazards, leveraging potential strengths and developing a localised Town Watching map.
"At SPARK Foundation, we want to grow with our local communities and create learning opportunities through our partnership with GEC. We have executed various water stewardship initiatives with GEC through our WATER Project. The Flood Preparedness Training Programme is a new addition to our list of initiatives, and we are committed to supporting the community by enhancing their flood resilience. We aim to train and prepare community leaders for the possibility of future floods as well as to reduce local challenges. With that, we are proud to be part of these efforts in building the community's resilience and preparedness for future emergencies," said Renuka Indrarajah, Trustee of SPARK Foundation which is the CSR arm of Heineken Malaysia Berhad.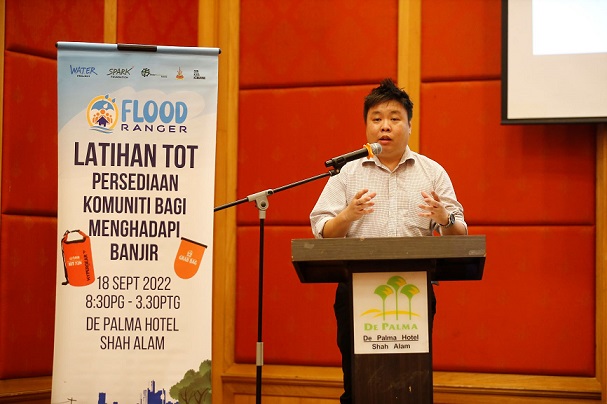 During the programme, community leaders were introduced to two useful tools for flood preparedness – Grab Bags and 72-Hour Kits. The Grab Bags are fundamental light bags that users may fill with essential documents (e.g: identification documents, birth certificates, marriage certificates, etc) that can be grabbed quickly and easily during an emergency evacuation. Meanwhile, the 72-Hour Kits are packs filled with basic tools and rations serving for household as an aid for survival, for up to three days, in an emergency.
Dr Kalithasan Kailasam also added, "Since 2007, we have worked with SPARK Foundation to execute successful water projects such as the rehabilitation of the Sungai Way River as part of our water stewardship efforts. This year, we wanted to scale up our efforts by joining hands with the authorities to educate selected key community leaders on the importance of community-based flood preparedness in response to an increasing need for flood preparedness especially due to climate change. We are proud to work with key stakeholders such as the Selangor State Government EXCO, Klang District and Land Office, Department of Irrigation and Drainage (JPS) Klang, and like-minded organisations such as SPARK Foundation, to tackle environmental issues and the community's welfare for the nation's sustainable future. I like to thank SPARK Foundation for playing a proactive role in water resource management and I hope more private sectors come forward and support the communities, as people are the driver for Malaysia's Water Sector Transformation 2040 agenda starting with community-based disaster risk management."
The Flood Preparedness Training Programme is a new initiative under the WATER Project, a longstanding collaboration between SPARK Foundation and GEC. Through the WATER Project, SPARK Foundation aims to execute programmes that replenish and protect water sources in addition to projects that reduce demand for treated water through alternative water systems for our communities.
For more information on SPARK Foundation and its other initiatives, please visit www.sparkfoundation.com.my. For more information on the Global Environment Centre, please visit www.gec.org.my.