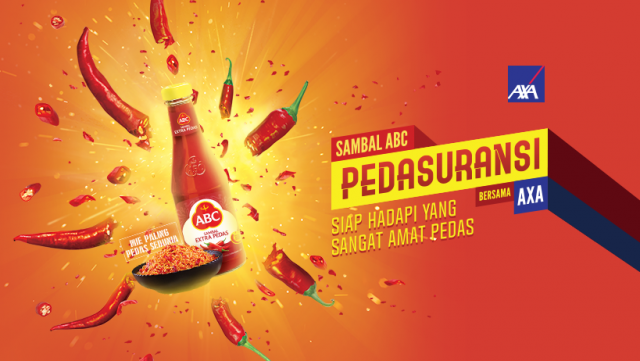 In July 2019, PT Heinz ABC Indonesia introduced the first spice insurance program for its Sambal ABC sauce, which is the leading sambal sauce in Indonesia, in collaboration with AXA Financial Indonesia. As part of the program, Sambal ABC is serving its super fiery fried-noodles known as Mie Terpedas di Dunia Ala Sambal ABC for free at Tomang, West Jakarta.
Consumers can get the e-voucher for the world's spiciest noodles and insurance at it.ly/abcpedasuransi and exchange for the noodles at Sambal ABC Warung Abang Adek in Tomang, West Jakarta and Sudirman Street Day & Night Market Jl. Jend. Sudirman No. 107, Karanganyar in Bandung, West Java until 31 August 2019.
The partnership with AXA is to remove consumer concerns about any spice-related health concerns.
The Sambal ABC spiciest noodle helps to establish the image of Sambal ABC as a super spicy sauce specialist. This paves the way for more innovation to bolster the image of Sambal ABC as the hottest sauce in Indonesia, a move that would resonate well with local consumers who are always keen to challenge themselves to super spicy dishes.