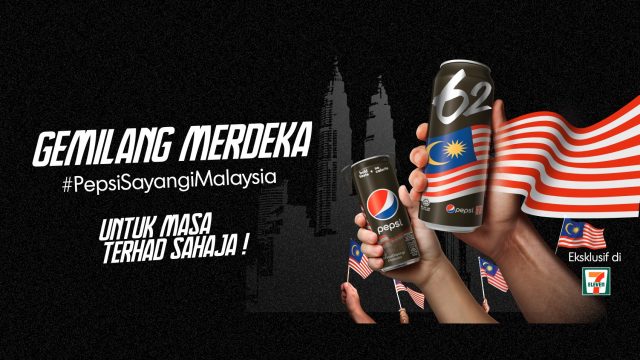 In conjunction with Malaysia's 62nd Independence Day (Hari Kebangsaan) on 31 August 2019, PepsiCo through its official local bottler Etika, has introduced a limited edition Pepsi Black imprinted with the Malaysian flag.
This item is exclusively available at 7-Eleven Malaysia.
This is not the first time a carbonated soft drink has the Malaysian flag as part of the packaging design. Coca-Cola launched a similar limited edition pack with the Malaysian flag to celebrate the 61st Independence Day in 2018. In 2017, Coca-Cola collaborated with cartoonist Reggie Lee featuring four designs each featuring unique Malaysian scenes.

Brands are increasingly innovating with local flavours and introducing designs with local motifs to celebrate Malaysian-ness. Such brand communication strategy is powerful and resonates well with consumers. The real challenge for brands is to find a creative way to tell the Malaysian story.