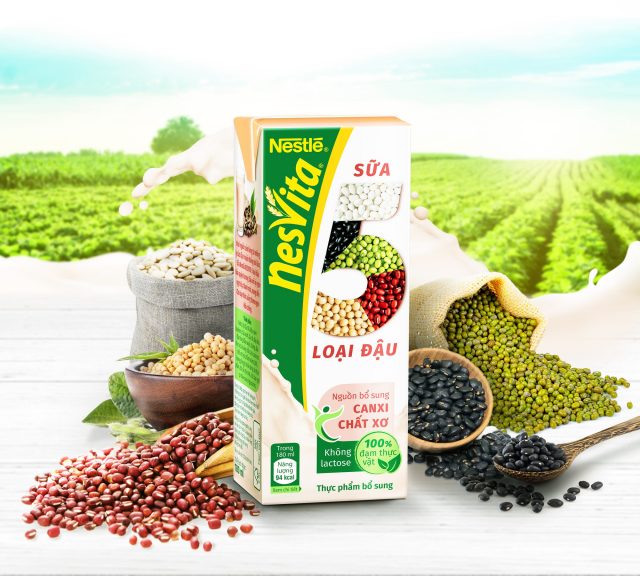 Nestle unveiled a new Nestiva RTD plant-based drink in Vietnam in July 2019 to meet the requirement of modern women when it comes to health and beauty inside out. Nestiva contains 5 kinds of plant legumes – mung bean, soy bean, red bean, black bean and cowpea. The drink is free from lactose.
The on-pack contains the description 98% of women believe that nutrition from beans helps maintain their health, beauty and radiance every day.
NESVITA 5 Loại Đậu offers a source of calcium and fibre. The total calcium in the 180ml drink is 170mg and total fiber is 1.41g. The carbohydrate content is 13.6g/180ml.