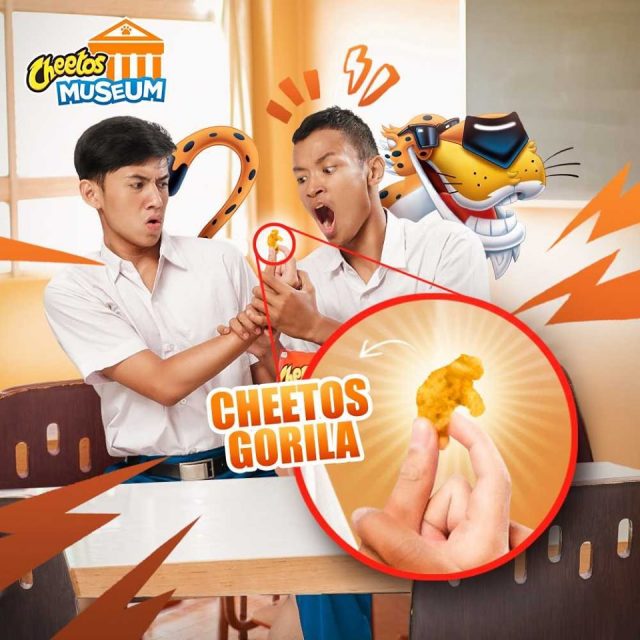 The creative campaign by Cheetos to find the unique shapes in your bag of Cheetos has arrived in Indonesia. Consumers can win daily prize worth IDR 3 million if their unique Cheetos is featured as the daily winner from 1 August 2019 to 30 September 2019.
Not only winning the prize money, all the unique Cheetos will go into the Cheetos Museum, which will be held at Mal Kota Kasablanka in November 2019.
The campaign is aimed at young consumers aged between 12 and 15 with an aim to fire up their imagination. Young people strive to become online content creator. According to Harry Susanto Wibowo, Marketing Manager Snack Food at PT Indofood Fritolay Makmur, the first step to becoming an online content creator is to have imagination.
Harry also said the campaign will strengthen Cheetos market share in the competitive snack segment. At the moment, 80% of Cheetos sales come from the corn flavour.
Here are some of the unique Cheetos discovered by Cheetos eaters including those in the shape of a squirrel (tupai), bone (tulang), dinosaur and parachute.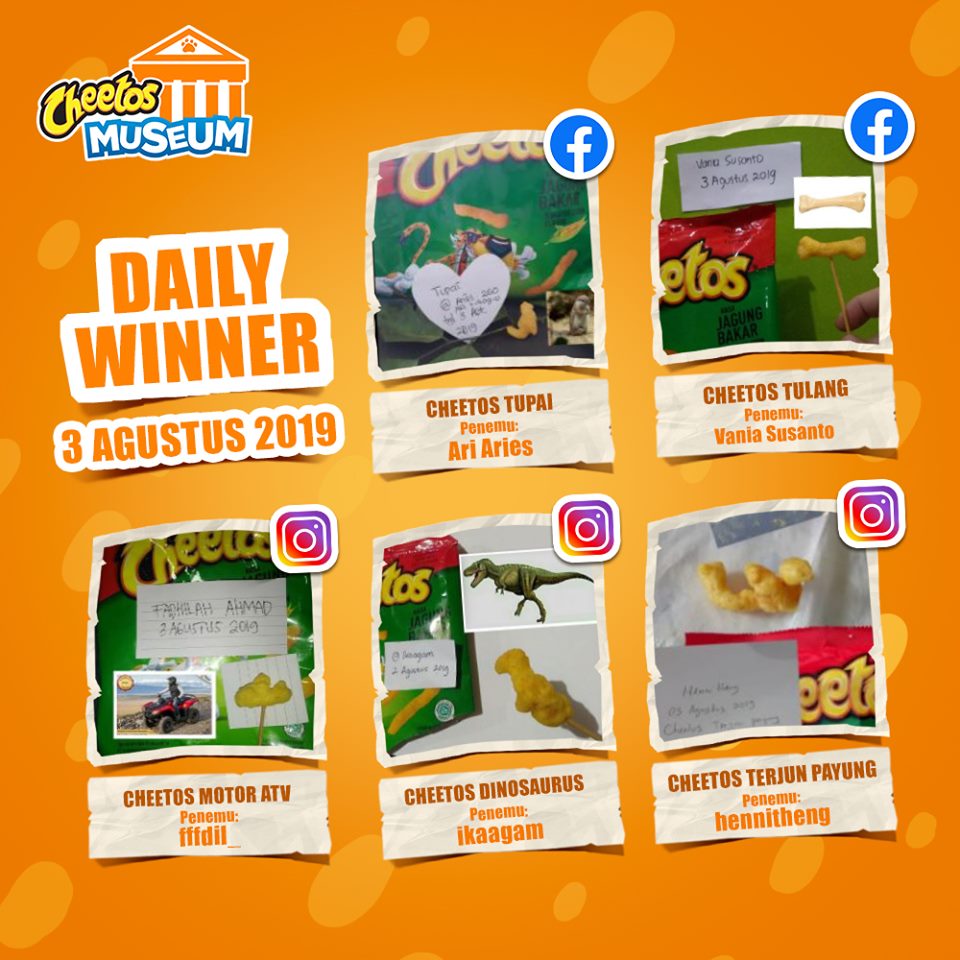 This campaign, already launched in other markets such as in Canada and the US, is expected to do well in Indonesia as it is clearly very interesting and unique. There is a strong element of discovery and reward for finding the unique Cheetos and ultimately being recognised at the Cheetos Museum.