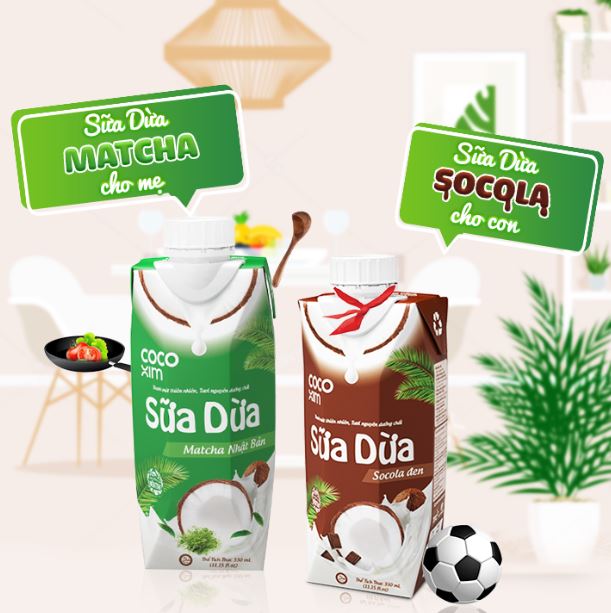 Cocoxim, the packaged coconut drink brand of Betrimex, has added two more flavours to its coconut milk (sữa dừa). The two flavours are Japanese matcha and dark chocolate.
The coconut milk contains lauric acid, which has antimicrobial properties, thus strengthening the immune system. The drink comes in a 330ml Tetra Prisma carton, which is protected by 6 layers and a DreamCap cap, giving it a one-year shelf life.
Cocoxim coconut milk is available at Co-op Mart, AEON Citimart, Lotte, BigC, Auchan and Family Mart.