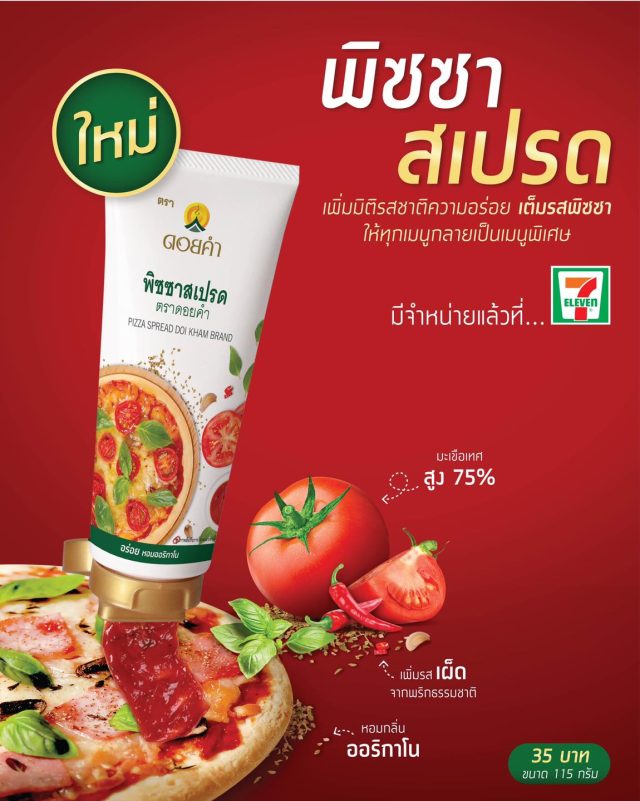 The Doi Kham brand, better known for its tomato juice and other tomato products, has recently made available its latest Doi Kham Pizza Spread in Thailand. The pizza spread is made with 75% real tomato and has a spicy flavour. The oregano in the pizza spread delivers an authentic Italian style taste. Doi Kham Pizza Spread is available in 7-Eleven stores.
Doi Kham has also launched the limited edition Doi Kham Mornberry Strawberry with Rose Petal Jam in celebration of the 90th birthday of HM Queen Sirikit The Queen Mother. The jam is made from strawberry "Pharachatan 80" species developed by the Royal Project Foundation under the guidance of King Bhumibol Adulyadej The Great. Damask rose is one of the Queen Mother's favourite flowers.
Doi Kham was reported to be shifting towards herbal drinks and tomato processing as fruit juice intake in Thailand has fallen over the last 4-5 years, reported Bangkok Post. Herbal drinks now account for 10% of the company's sales and this figure is set to reach 20% in three years.
The company is also working on developing processed tomato products including ready-to-cook products set for debut in 2023.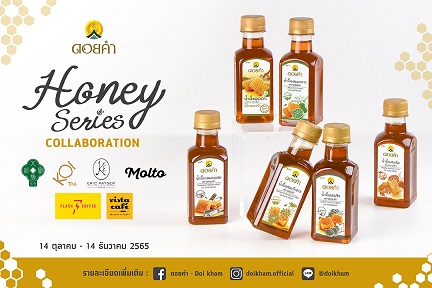 Doi Kham has recently collaborated with various foodservice operators including Flash Coffee and Vista Cafe as part of its Honey Series Collaboration.