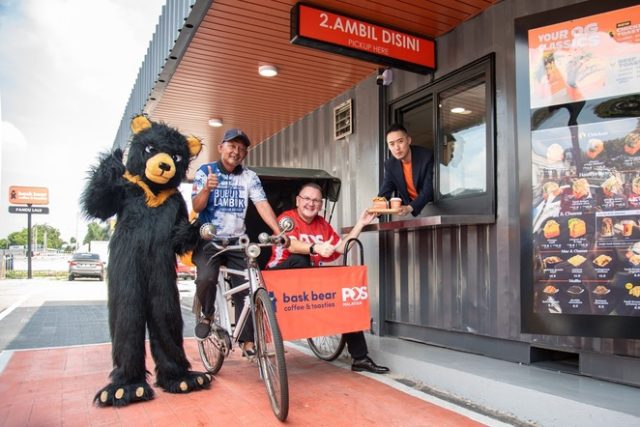 MALACCA, 3rd November 2023: Bask Bear, the Malaysian innovative coffee disruptor inspired by the basking Malayan sun bear, today opened the first drive-through coffee and toasties outlet in a post office here in collaboration with Pos Malaysia Berhad, ("Pos Malaysia").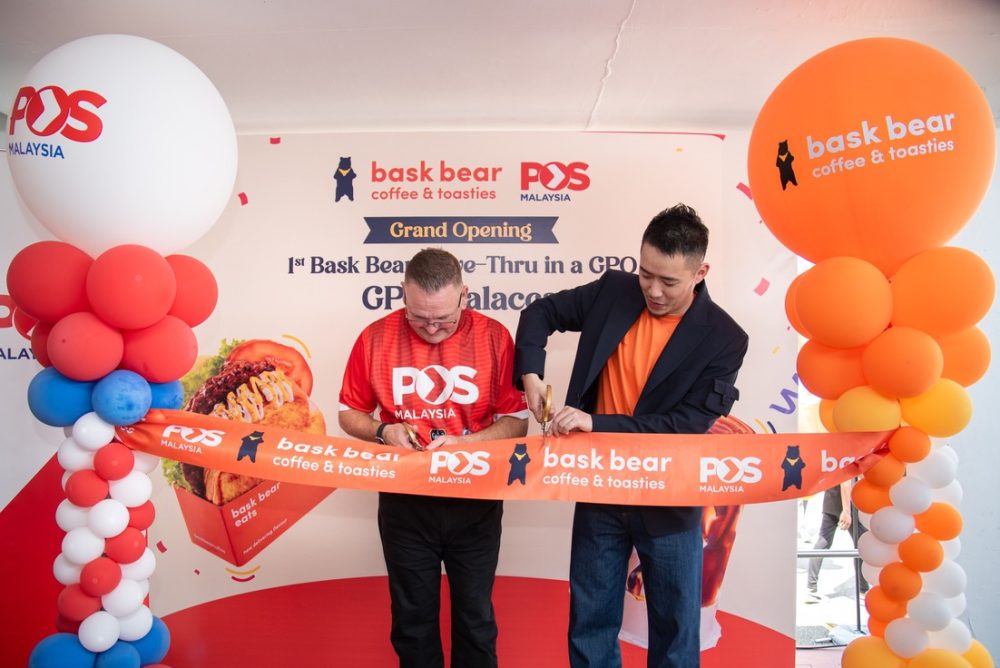 It has chosen the iconic building that housed the State's General Post Office for 34 years here to kick-off this partnership with the national post and parcel service provider.
Loob Holding Sdn Bhd founder and CEO Bryan Loo described this drive-through as a significant step forward where customer convenience is concerned. "We will continue to focus on developing more drive-throughs wherever we can and we plan to end the year with seven drive-throughs," he said.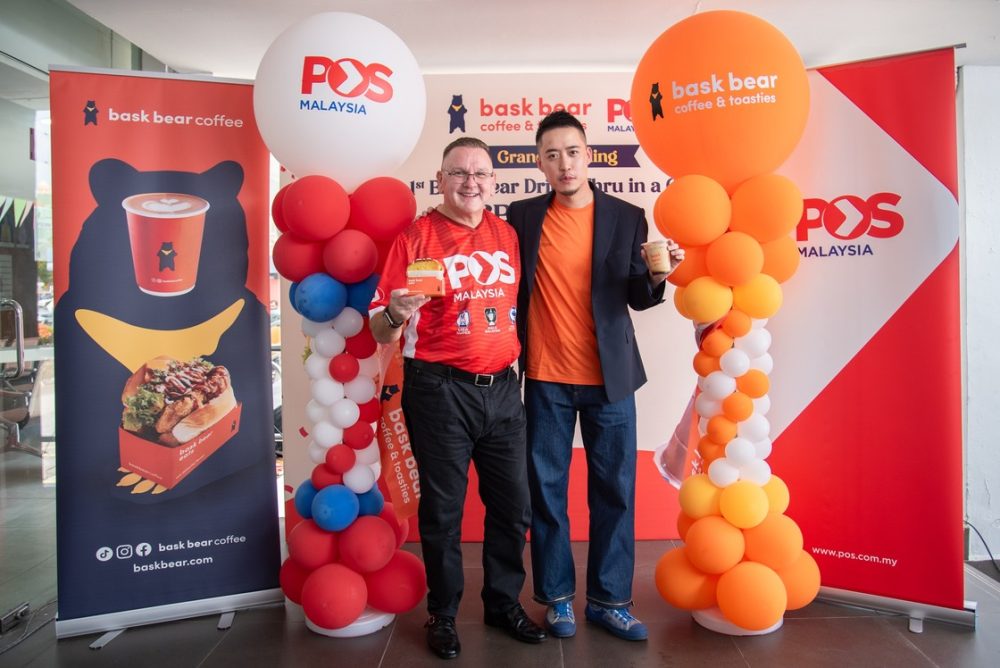 With its compact design, the GPO drive-through allows Bask Bear to serve customers how they want to be served, leaving ample space for multiple cars and quick, convenient pick-up. The efficient design can also cater to the high foot traffic, ensuring that customers in need of a quick beverage can seamlessly utilize the drive-through option.
"Our commitment to customer convenience is at the heart of our expansion, making it easier than ever for Malaysians to enjoy their favourite Bask Bear beverages," he said.
Pos Malaysia Berhad's Group CEO, Charles Brewer said, "Pos Malaysia's unrivalled reach, market leading service and network lie at the core of our transformation. Every month, over 1.5 million Malaysians choose to connect with us through more than 630 Pos Malaysia retail outlets. The task of transforming this remarkable 200-year-old company has kept us tirelessly engaged. Our strategically located Pos Malaysia retail points are so much more than the traditional hub for postal and parcel services."
"I am incredibly proud to welcome Bask Bear to the network, as we further expand what we provide, ensuring we continue to serve the unserved and remain relevant for the next two centuries – we aim to differentiate our retail solutions by providing ultimate convenience, a digital and enjoyable customer journey, and the basket of products we offer. I look forward to welcoming our customers to a refreshed retail experience – let's be passionate about building trust to connect lives and businesses for a better tomorrow!".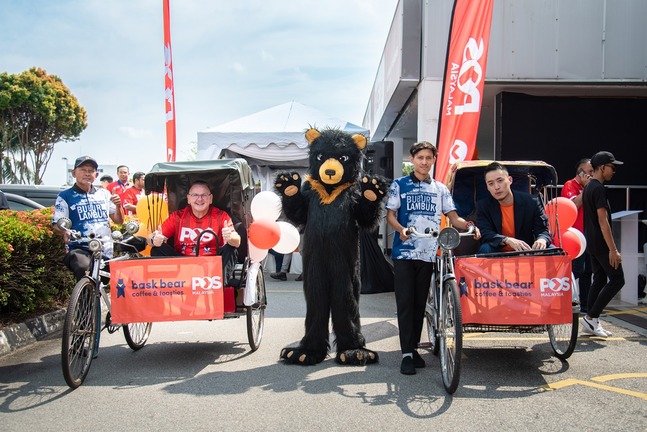 To mark this first-ever Bask Bear drive-through in a post office, Loo served the first symbolic cup of Bask Bear to Charles Brewer who "drove through" in a traditional Malacca trishaw.
To reward customers for their continuous support, Bask Bear is now offering an exclusive promo for Pos Malaysia customers, where they'll get 50% off on their drinks when they show their receipt from the post office. The promo will be valid until November 23rd. At the same time, Pos Malaysia staff have the luxury of getting 15% for an unlimited time upon producing their identity tags.
"We are grateful for the support of all our customers for having come thus far. Bask Bear was introduced just before the pandemic hit Malaysia and we had to quickly transform ourselves into a virtual brand.
"With the tremendous support of Malaysians, we quickly became the most delivered virtual coffee during the lockdown. We're now happy to celebrate this second drive-through outlet with them. For this next one month, customers get 50% off their drinks provided they have a receipt from the post office," Loo said.
Bask Bear's first drive-through was in partnership with Shell in Johor. The brand has since opened another drive-through at Taman Daya DT in Johor Bahru.
With continued emphasis on convenience, Loo said, there were plans to have seven drive-throughs in Penang, Kedah and East Malaysia by the end of the year. "That is the current plan. There may be more if there are suitable locations offered to us by development partners, just like the Malacca GPO here," he adds.
Back in September, Bask Bear celebrated its 100th physical store milestone including two flagship Bask Bear Supreme outlets. It now has reached 110 physical outlets and, with 120 virtual stores, the network is now 230 strong.
Bask Bear has a heritage of close affinity with Borneo as it features a unique Bornean palm sugar called Aren® that is naturally sourced and produced by local farmers in Borneo.
"This exclusive Aren® Palm Sugar supply arrangement with Loob not only enables more consistent income for these farmers but also provides a healthier option with a lower glycaemic index than brown sugar or even honey.
"We're the first coffee brand to infuse this Aren® Palm Sugar, which is well-loved for its delicious savoury sweetness with a tinge of caramel!" he enthused.