Marking FLA's endeavour for Singapore brands to explore new frontiers through pursuing market diversification and internationalisation, to strengthen our economic resilience and capture new opportunities
October 27, 2022, Singapore           The Franchising & Licensing Association Awards (FLA Awards) 2022 was held this evening at the Jasmine Ballroom, Marina Bay Sands Expo and Convention Centre to laud the outstanding successes of brands in the local franchise and license industry as the country emerges strong from the unprecedented challenges brought about by the COVID-19 pandemic. The 16th edition of the Awards serves as a formidable platform for successful franchise concepts and businesses to be showcased in the international arena, as well as sets the national benchmark for franchise concepts aspiring to greater heights.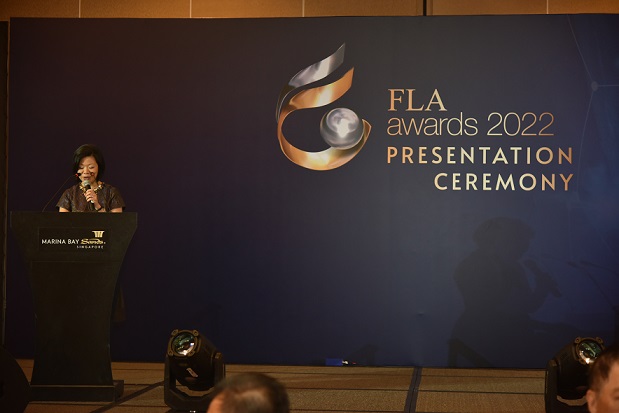 The occasion was graced by the presence of Guest-of-Honour Senior Minister of State Sim Ann, Ministry of Foreign Affairs & Ministry of National Development and attended by industry stalwarts, industry players and winners. The Franchising and Licensing Association (FLA) (Singapore), first launched the FLA Awards in 2005 to recognise and honour distinguished achievers in the local franchise and license industry. Through the years, the awards have recognised visionaries who have introduced innovative ideas and concepts and honoured distinguished and promising businesses and brands which have inspired others to explore new frontiers and achieve excellence. The ultimate goal of FLA is to cultivate a pool of franchising and licensing players to strengthen Singapore's position as the heart of franchising and licensing in Asia.
The Awards comprises both Competitive and Recognition Awards and is made up of   11 different categories that honour the various stakeholders in the franchise and license industry – Franchisors, Franchisees, and Licensors.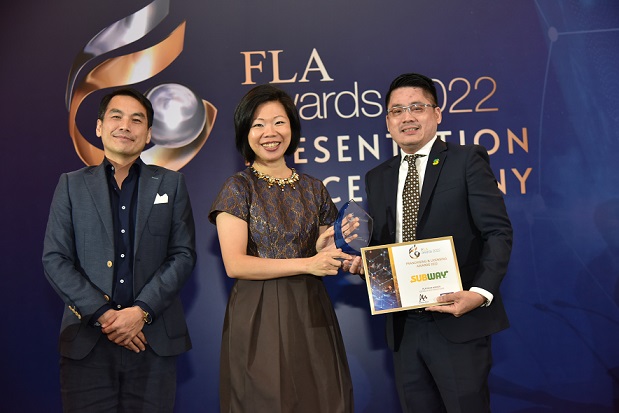 This year, a new Recognition Award Category – Commendable International Franchise Partner Award was introduced to celebrate the exceptional efforts by franchisees to build up Singapore brands in their respective international and domestic markets. FLA (Singapore) received a total of 24 Nominations for 10 Award Categories from 13 brands & 10 organisations.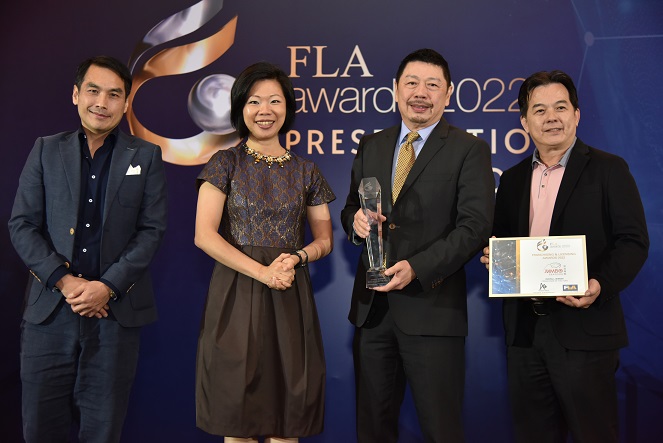 The awards were presented to a total of 14 franchises: