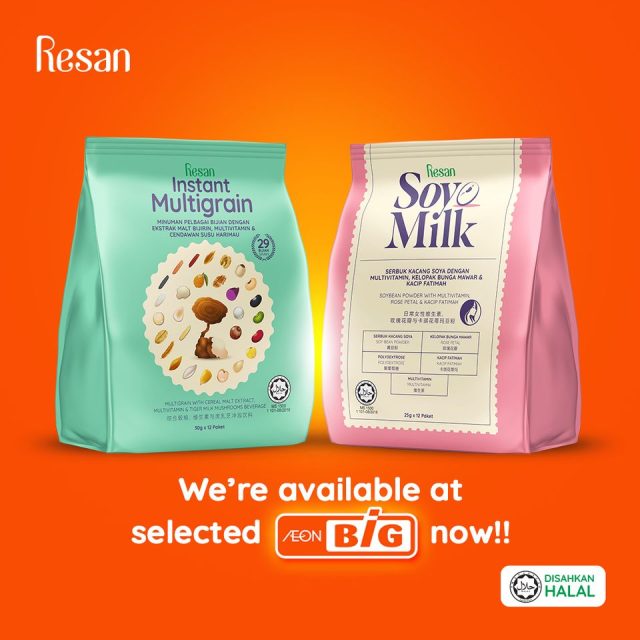 Resan has recently made available its Soy Milk with Kacip Fatimah drink at AEON Big. This soy drink is specially for the ladies and is blended with multivitamins, nourishing kacip fatimah and rose petals and a dash of butter pea flower infused water. The soy milk also contains dietary fibre polydextrose.
We find the soy milk with kacip fatimah an interesting concept because it features the familiar kacip fatimah in a soy milk. Kacip fatimah is traditionally used in a number of women's health applications but rarely you will find it in a soy milk.
The Resan Instant Multigrain with Tiger Milk Mushroom contains 29 types of grains in one sachet including tiger milk mushroom, a source of dietary fibre rich in beta glucans, essential amino acids and minerals. The drink is good for the immune system, respiratory system and digestive system.
Resan is known for its 5 Elements of Resan Probiotic Series including Resan Botanical Beverage Mix Pomegranate Juice Powder with Tiger Milk Mushroom and Probiotics and Resan Botanical Beverage Mix Pomegranate Juice Powder with Antrodia Camphorata & Probiotics.
Click here to buy.