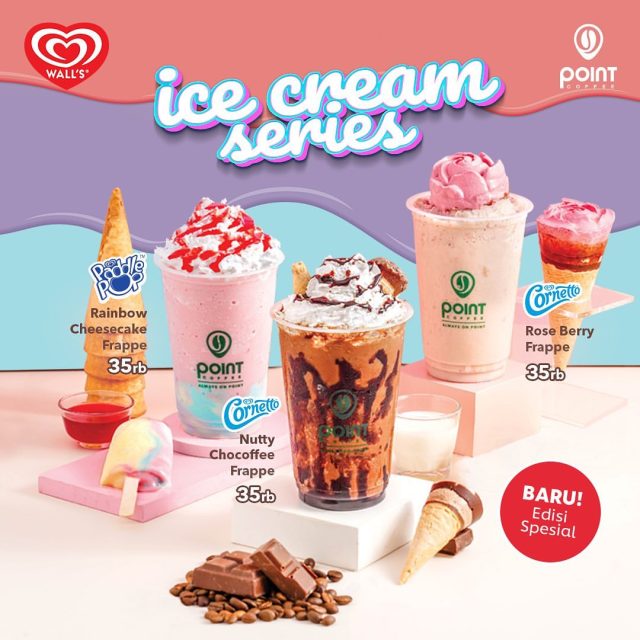 Point Coffee in Indonesia has collaborated with Wall's Ice Cream to launch the Ice Cream Series. The new beverage creations feature popular Wall's Ice Cream from the Cornetto and Paddle Pop range.
The Ice Cream Series comprises:
Rainbow Cheesecake Frappe
Nutty Chocoffee Frappe
Rose Berry Frappe
Try them now at your nearest Point Coffee.