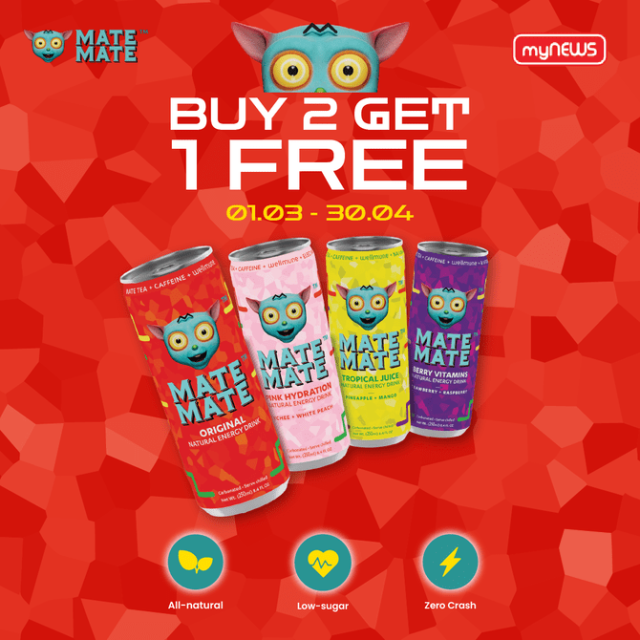 Mate Mate energy drink from Singapore is finally in Malaysia and is available at myNEWS convenience store.
Mate Mate is the next generation, all-natural energy drink specially formulated to deliver a mental and physical energy boost perfect for those looking to make the most of their wakeful days & longer nights.
Made from the green Maté leaf that's a natural source of caffeine and low in sugar, Mate Mate is also the first energy drink in Singapore to be enriched with Wellmune, a natural, clinically tested and proven ingredient found in foods that promote health and well-being.