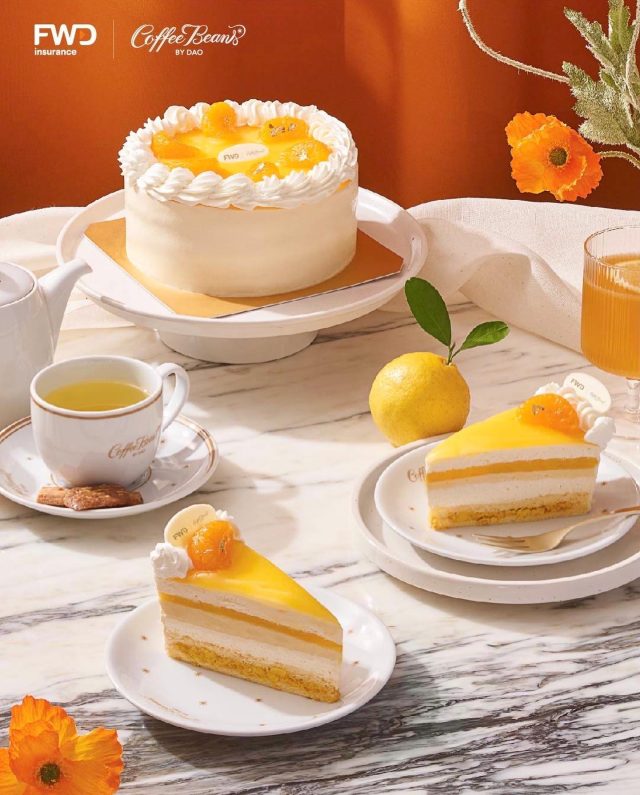 Friday 12 May 2023 – FWD Life Insurance Plc ("FWD Insurance") continues to focus on brand experience strategy, creating lasting brand impressions through connected experiences that resonate with people's hearts and lifestyles. In collaboration with Coffee Beans by Dao, a homemade, family-style restaurant chain, FWD Insurance has crafted a truly exceptional new menu item called the "Yuzu Fresh Cream Cake," meticulously designed to allow everyone to Celebrate living every day. The Yuzu Fresh Cream Cake can be enjoyed at any of the 9 Coffee Beans by Dao branches or conveniently delivered from May 1, 2023, to July 31, 2023.
Ms. Pavarisa Chumvigrant, Chief Branding and Communications Officer of FWD Insurance, said, "FWD Insurance remains steadfast in our brand experience strategy, reflecting our innovative and unique position in the life insurance industry and our vision of changing the way people feel about insurance. We choose to communicate the 'Experiences of Celebrate Living' brand concept through all five senses — sight, taste, smell, sound, and touch. This May, we have partnered with Coffee Beans by Dao, a renowned family-style restaurant chain with over 25 years of repute, to deliver exquisite taste and the unparalleled 'Yuzu Fresh Cream Cake'."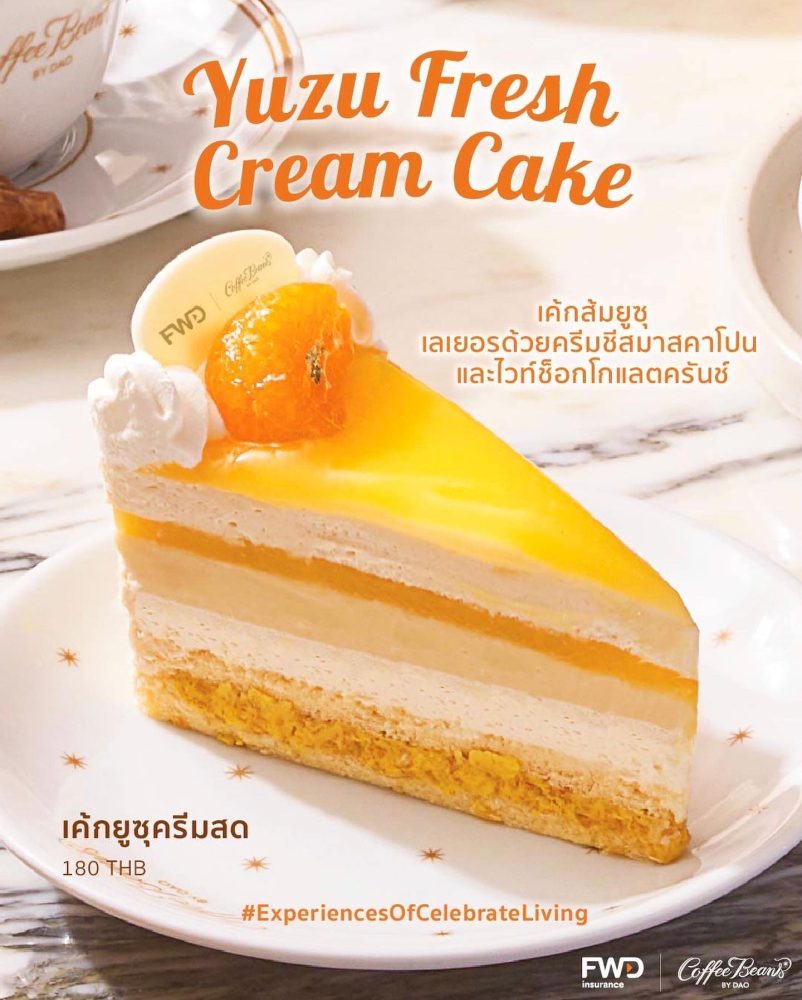 The Yuzu Fresh Cream Cake, a creation like no other, features layers of imported Mascarpone cheese from Italy combined with premium-grade white chocolate crunch and topped with Japanese Yuzu jam, imparting a refreshing and aromatic orange flavor. The cake boasts a lusciously soft texture that can be savored with every bite. It is available as individual slices priced at 180 Baht or as a 1-pound cake for 1,080 Baht and a 2-pound cake for 2,160 Baht.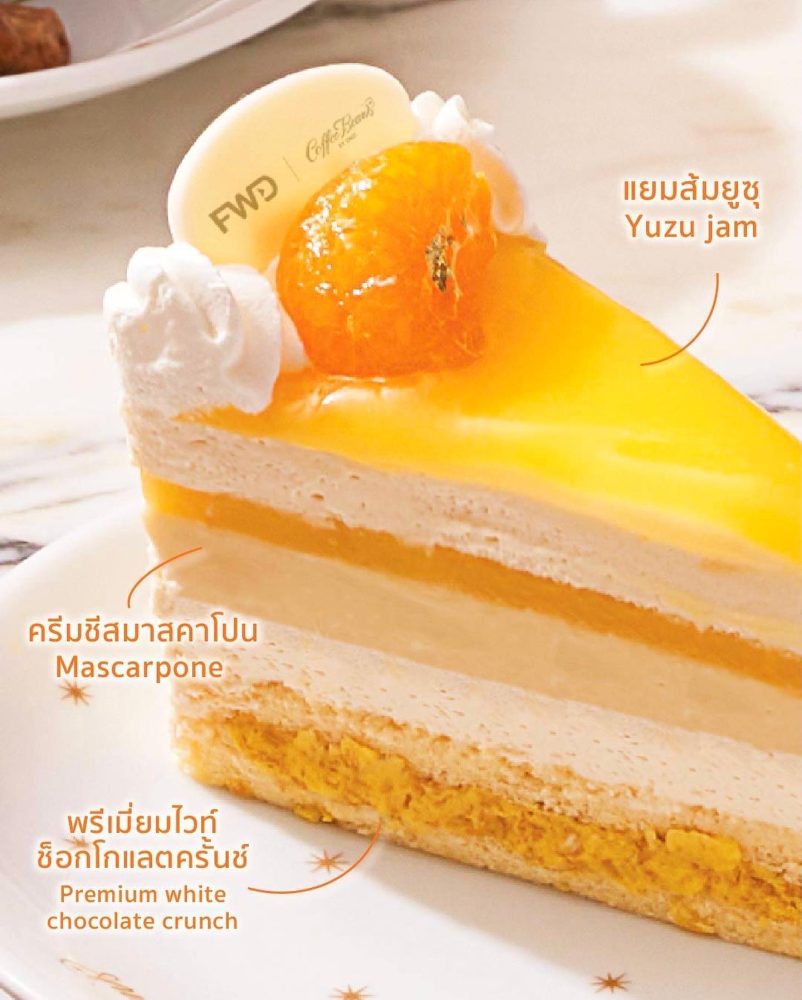 Our brand experience strategy centers on creating greater awareness for FWD Insurance by partnering with leading lifestyle businesses across various industries. We aim to make the FWD brand an integral part of people's daily lives through a range of activities that make it more tangible and emotionally connected. By doing so, we have helped consumers develop a stronger affinity for the brand, making it more memorable and recognizable. To achieve this, we have collaborated with Coffee Bean by Dao, a prominent lifestyle business in the home-style family dining industry known for its emphasis on quality and uniqueness. Their product development aligns with our brand concept of being innovative and different, just like FWD Insurance, which has been successful in meeting the needs of customers of all ages and genders, especially families. This partnership has been instrumental in reinforcing our brand promise that wishes everyone a chance to 'Celebrate living' every day," added Ms. Pavarisa.
We cordially invite everyone to relish the distinct flavors of the "Yuzu Fresh Cream Cake" at any of the 9 Coffee Beans by Dao branches, including Ekamai, Ruamrudee, Central Embassy, Central World, Siam Paragon, Icon Siam, Crystal Park, Crystal SB Ratchapruek, and Paradise Park. Additionally, the cake can be conveniently ordered through various delivery apps such as Grab, LINE MAN, and Foodpanda from May 1, 2023, to July 31, 2023.