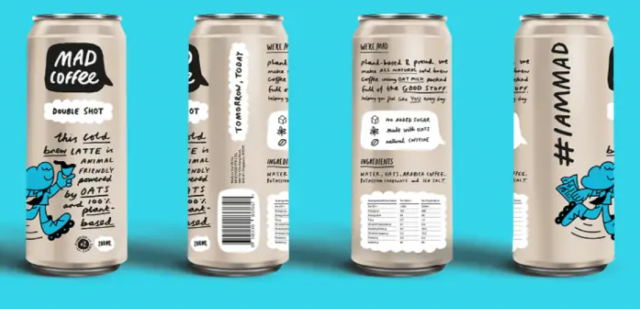 Singapore's MAD Foods, founded by 47-year-old ONE FM 91.3 DJ Angelique Teo, is set to launch the country's first 100% cold-brew coffee product based on oat milk, reported vegconomist.com. The coffee drink will be free from added sugar, soy, dairy and GMOs. The first lines will be decaf, single shot and double shot.
As imported plant-based coffee is expensive, MAD Foods aims to price its products lower than imported variants to make them more accessible to consumers, reported FoodNavigator.com.
The question is would MAD Foods' plant-based coffee inspire other mainstream RTD coffee producers in Singapore to introduce their own versions.