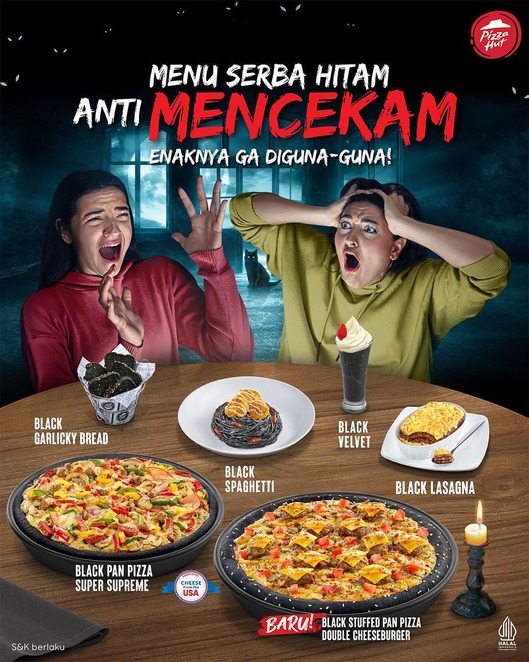 To celebrate Halloween, Pizza Hut Indonesia has launched a limited-time menu of black-colored dishes. The menu includes:
Black Stuffed Pan Pizza Double Cheeseburger
Black Garlicky Bread
Black Spaghetti
Black Lasagna
Black Velvet drink
The dishes are made with natural food coloring to achieve their black hue. The Black Series menu is available at all Pizza Hut restaurants in Indonesia throughout the month of October. So if you're looking for a spooky and delicious dining experience, be sure to check it out.