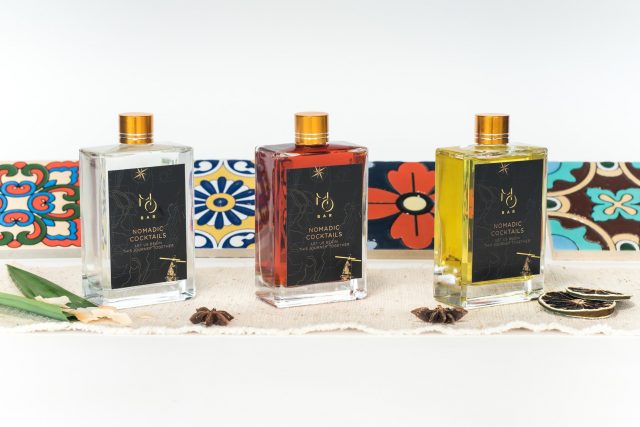 With everyone cooped up at home due to the latest restrictions, there's no reason to miss out on celebrating the long National Day weekend with a tipple or two. MO BAR has in store for guests something exciting on the 21st of August, but in the meantime, guests can get their fix of spirits online. Available 1 – 21 August, MO BAR's National Day package features three patriotic cocktails from menus past and present ($48). Featuring the Roaring City, Oriental and Thunder, this bespoke collection of cocktails will bring to life flavours of Singapore with each sip.
As a nod to the lion city, the Roaring City from MO BAR's opening menu is a light and refreshing mixture of vermouth, pineapple tepache and Prosecco. A throwback to MO BAR's Volume Two menu, the Oriental is an exotic mixture of pandan-infused whiskey, mango and coconut. Continuing on the culinary theme, the Thunder Tea Rice-inspired Thunder with local gin and herbs from MO BAR's current Volume Three menu will leave you feeling instantly rejuvenated.
Check out MO BAR's National Day package here.