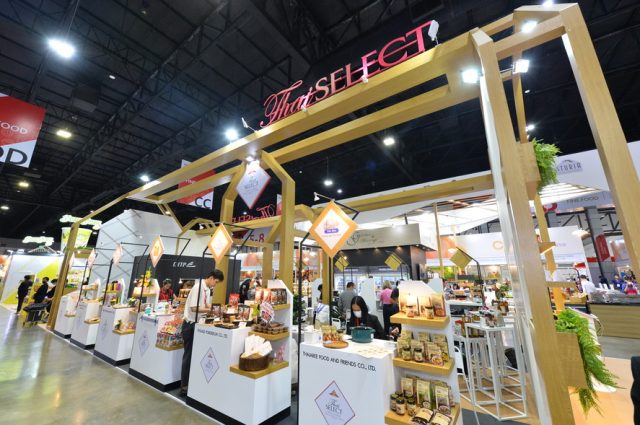 The Department of International Trade Promotion (DITP), Ministry of Commerce of Thailand, organizes Thai SELECT pavilion, showcasing Thai SELECT products and awarding Thai SELECT certificates for processed Thai food products. The pavilion also features many interesting activities in THAIFEX – ANUGA ASIA 2023, during 23 – 27 May 2023, at Hall 9, IMPACT Muang Thong Thani.
This year, Thai SELECT pavilion showcases processed Thai food products certified with Thai SELECT logo, or Thai SELECT products, from 40 companies. The products include a variety of ready-to-cook food, ready-to-eat food, semi-processed savory and sweet food, dipping sauces, curry paste, and Thai seasonings.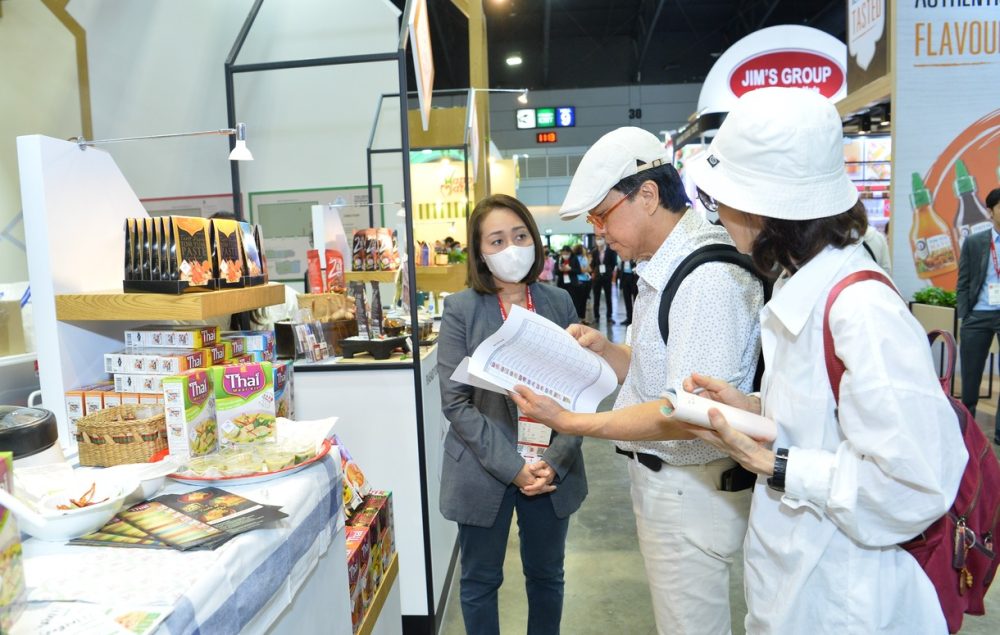 Thai SELECT certificate award ceremony is chaired by Mrs. Arada Fuangtong, Deputy Director-General of the Department of International Trade Promotion. This year, the certificates are awarded to 249 processed Thai food products meeting Thai SELECT standards from 34 companies. These products are certified as authentic Thai flavors, used ingredients and techniques following traditional Thai recipes. Currently, there are 712 Thai SELECT products from 74 companies.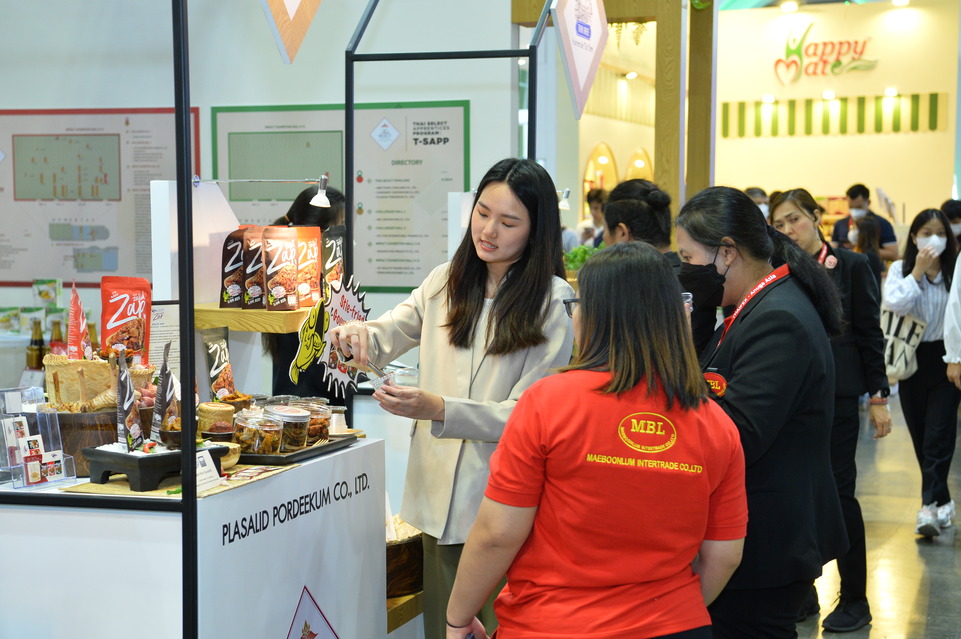 In addition, Thai SELECT pavilion conducts many activities to welcome visitors, such as Thai SELECT exhibition providing insights into Thai SELECT campaign's background, criteria and qualifications for receiving Thai SELECT logo, categories and benefits of the Thai SELECT logo as well as T-SAPP (Thai SELECT Apprentices Program) exhibition showcasing products from 15 companies incubated and developed under T-SAPP campaign which aims to promote processed Thai food products in the global market. There are also highlighted activities include cooking shows by renowned chefs from Thailand's MasterChef TV show and Snap-and-Share activity in which visitors can take their photos in Thai SELECT pavilion and share them on Facebook to receive rewards.
Within this pavilion, there are also 11 booths featuring 11 companies selected by DITP to showcase their Thai SELECT products as well as trade negotiation areas available for business matching among entrepreneurs.