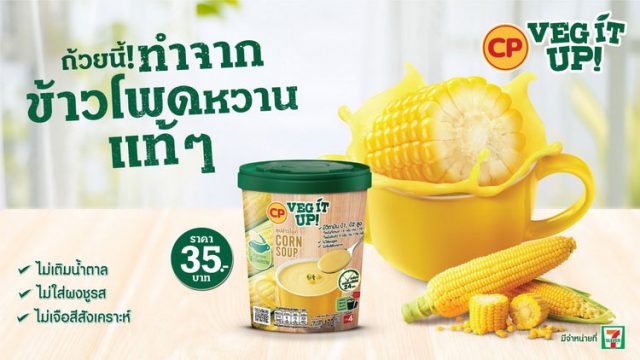 Thailand's CP Foods has launched Veg It Up!, its latest microweavable soup. The soup is available in corn and pumpkin and is selling at a promotional price of THB 30 at 7-Eleven until 23 July 2020 (normal price THB 35). Veg It Up! contains vitamins and is free from added sugar, artificial colour and MSG. The paper cups are biodegradable.
The company has previously launched the smart soup series. The CP Smart Soup Chicken Broth is described as "an innovative product that is easy & convenient to prepare and free from preservatives that are harmful to health. CP Smart Soup Chicken Broth is made from real chicken broth mixed with onion, carrot, salt and soy sauce which goes through a filtering process to extract unnecessary fats leaving a clear and think texture of low fat soup that is suitable for cooking for just simply to enjoy as a meal."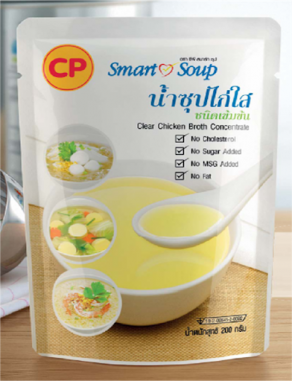 Compared to the pouch version, the soup in a bowl is more portable and more suitable for eating on-the-go.