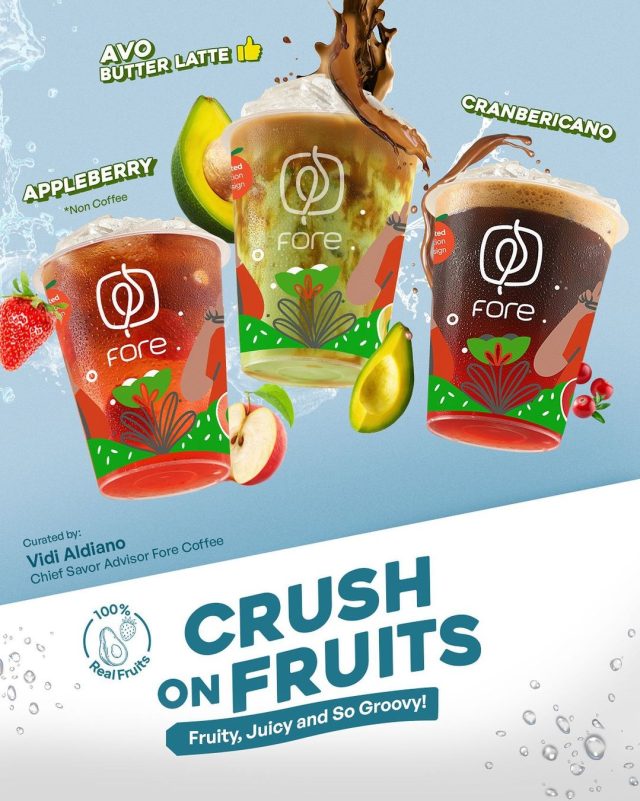 Fore Coffee in Indonesia has launched Crush on Fruits curated by Vidi Aldiano, chief savor advisor Fore Coffee. Crush on Fruits comprise Appleberry (non-coffee), Cranbericano and Avo Butter Latte. The drinks contain fruits to deliver a juicy and fruity taste especially suitable for the current hot weather.
Fore Coffee aims to open another 75 outlets in Indonesia focusing on mid-sized cities to end 2023 with around 200 stores.
The coffee chain has innovated with various initiatives including launching beverages that are friendly to children, collaborated with Green Rebel Foods and launching a drink with beauty brand Laneige inspired by Laneige Water Bank Blue Hyaluronic during Ramadan 2023.