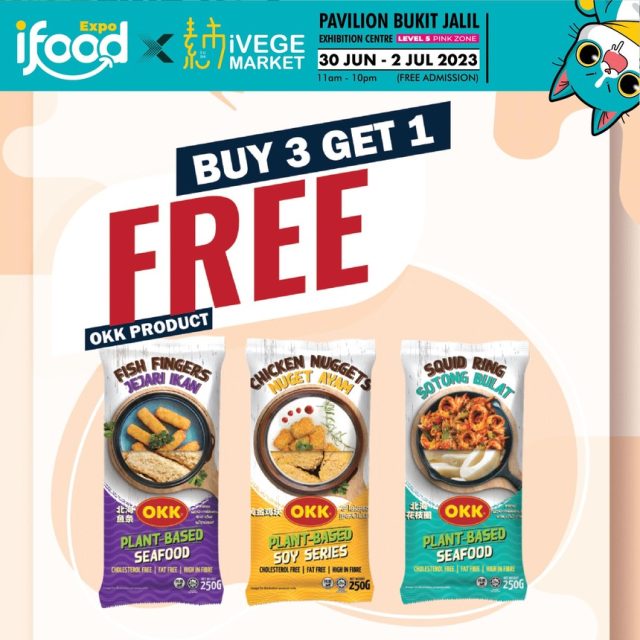 Vegetarian food producer Growth Well Industry has showcased its latest plant-based foods at iFood Expo 2023, which is being held at Pavilion Bukit Jalil from 30 June 2023 to 2 July 2023. The OKK plant-based foods include Fish Fingers, Chicken Nuggets and Squid Ring.
The plant-based foods are halal certified and are high in fibre and free from cholesterol and fat. The plant-based seafood products are sold as part of the Hokkaido seafood range.
SuXianZi & OKK Vegetarian Food Products Company known as the Growth Well Industry was setup in Johor Bahru, Malaysia in 1989 as a manufacturer of vegetarian food products.
Growth Well Industry us part of Singapore-based Growthwell Group, a leading manufacturer of plant-based alternatives for meat and seafood for the South East Asian market with brands like OKK, Su Xian Zi, HAPPIEE! and EPIC'C.