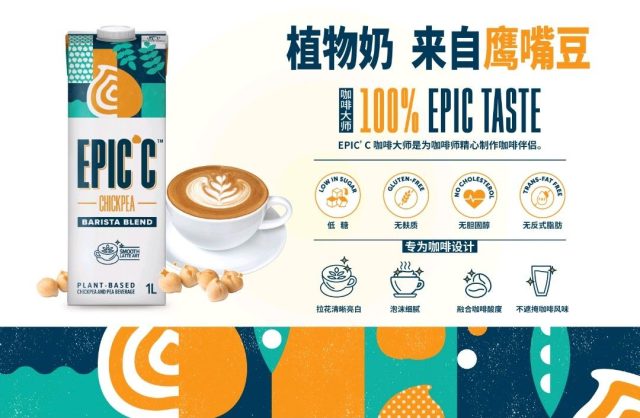 Growthwell Foods, a Singapore-based plant-based nutrition company, has unveiled its latest EPIC'C range at Hotelex Shanghai. EPIC'C is said to be the world's first plant-based milk made exclusively with chickpeas. The plant-based milk features ChickP protein isolate.
ChickP, the company behind the world's first 90% chickpea protein isolate, is backed by Growthwell. Growthwell and ChickP aim to use the isolate to develop new vegan products targeting the Asian market.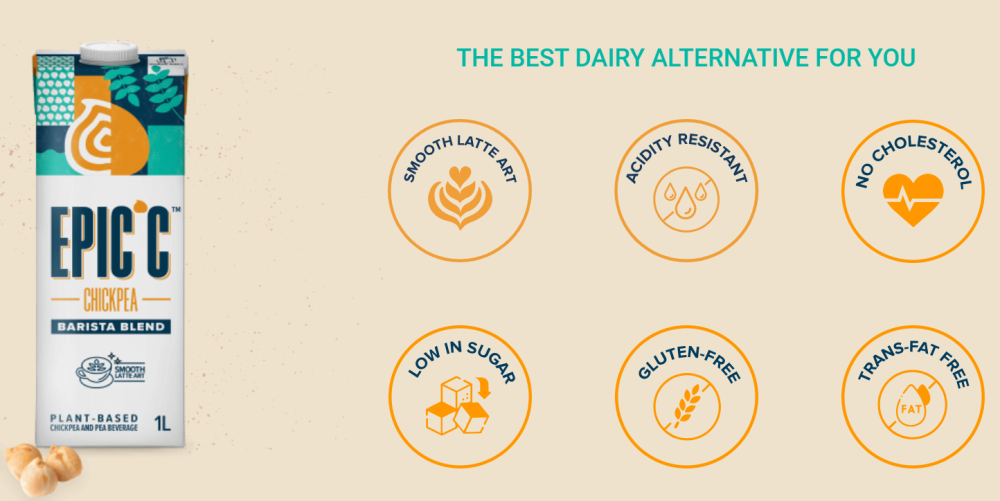 The Barista Blend is one of the 12 SKUs the company is planning to launch.