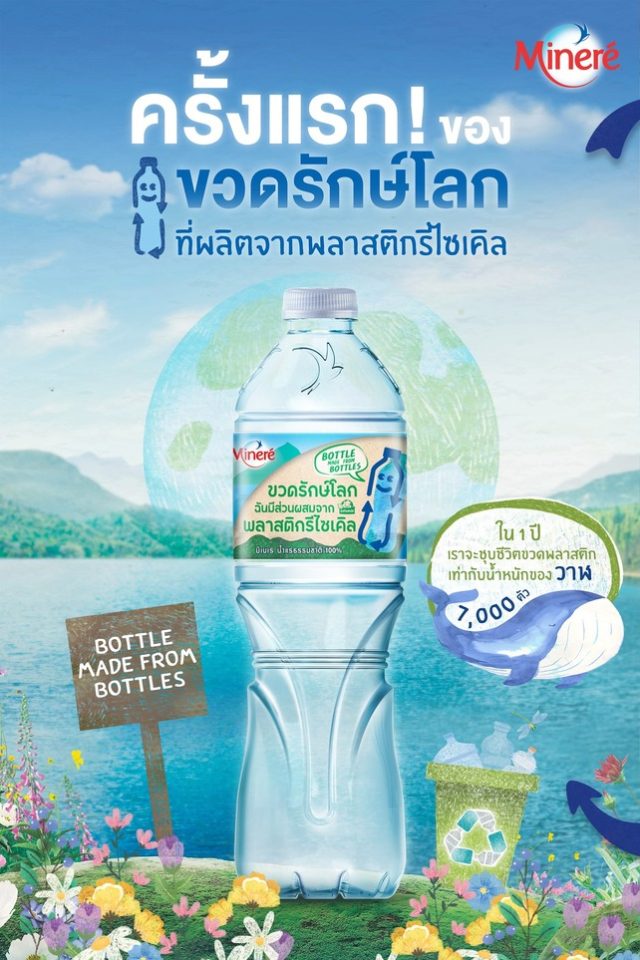 Mineré, the natural mineral water brand under Nestlé (Thai) Ltd.'s Water Business Unit has launched Mineré Eco-friendly rPET bottle. With the concept of 'Bottle made from Bottles', the new rPET bottle aims to close the loop and prevent plastic waste from ending up in landfills, water resources, and the ocean. The bottles, the caps and labels, are designed to be 100% recyclable.
The Mineré aims to transition all its packaging to 100% recycled rPET plastic by 2025.
To allay consumers who are concerned about the safety of rPET bottle, Nestlé said its rPET bottles have received certification from Thailand's Food and Drug Administration (FDA) certifying the bottle meets stringent quality, safety, and cleanliness standards. The plastic resins also comply with the US FDA standards.
rPET is a growing trend in the beverage industry worldwide. The use of rPET will ensure plastic bottles will continue to be the dominant packaging choice in the bottled water category. The challenges for rPET are cost and the stable supply of recycled PET materials.