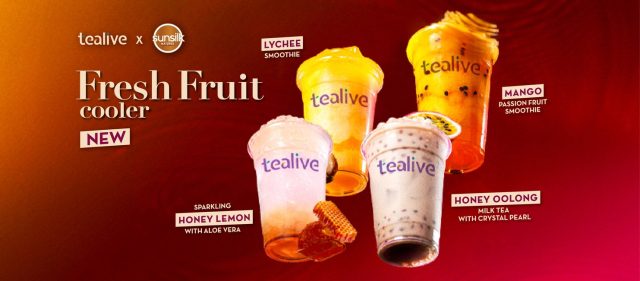 Tealive has recently launched the Fresh Fruit Cooler series: Honey Passion Fruit Smoothie & Lychee Smoothie in collaboration with Sunsilk and Watsons.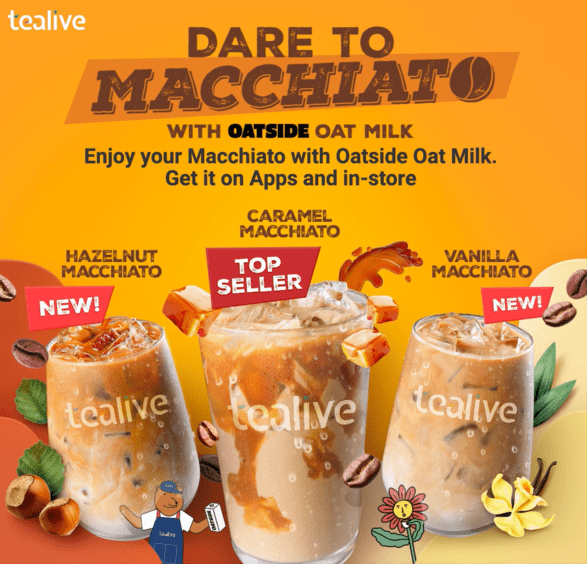 Tealive has also introduced the Dare to Macchiato in a collaboration with plant-based milk Oatside. The range comes in three irresistible flavours: ​Hazelnut Macchiato​, Vanilla Macchiato​, and Caramel Macchiato​.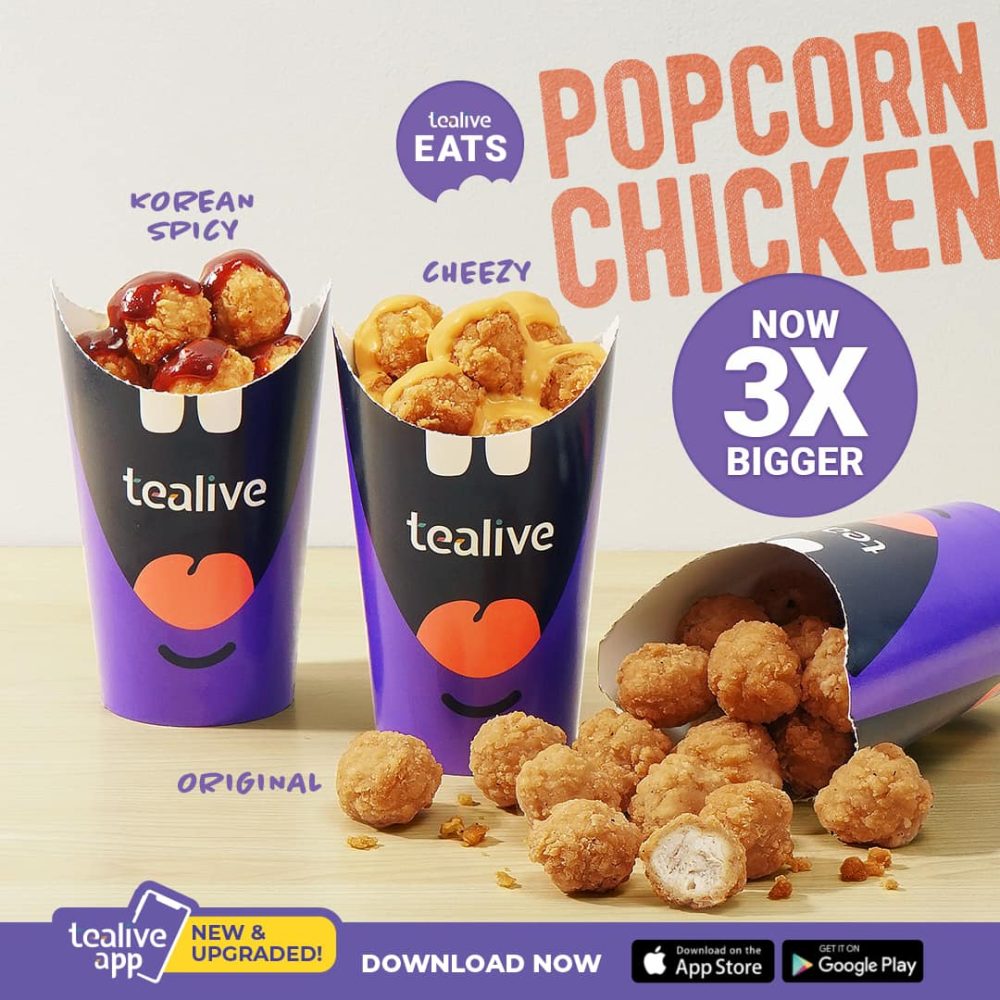 With snacks, Tealive has reintroduced its Popcorn Chicken now 3x bigger, tastier and better in Original, Cheezy or Korean Spicy.
Loob Holding, which owns Tealive and Bask Beer Coffee, announced it has expanded 202 outlets across multiple markets in the 12 months to 30 June 2023 as part of its FY2023 financial year. Loob Holding now has 1,000 stores across 8 markets.