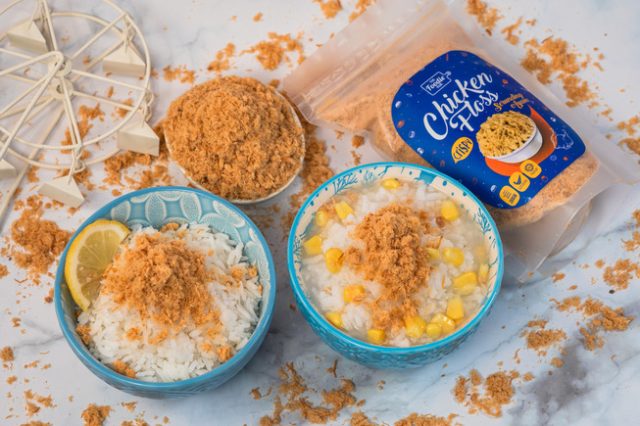 Concerted efforts being made by local multi-generational company to encourage Malaysians to incorporate healthier sources of quality protein in to breakfasts
Initiative in line with national level agenda to mitigate growing concerns over diabetes and obesity amongst Malaysians
Kuala Lumpur, 26th July 2023 – Remember that old saying "breakfast is the most important meal of the day"? Well turns out, scientifically it is even more true that we thought. Reports have indicated that your breakfast choices not only have an impact on your day but even have a lasting impact on your long-term health.
As awareness grows about the significance of a nourishing morning meal, one key element emerges: quality protein. This is especially concerning here in Malaysia, where surveys have shown that our breakfast habits are typically a tale of two extremes – barely anything (like a cup of black coffee) or way too much (think an entire plate of Nasi Lemak with fried chicken or squid).
This imbalanced breakfast leads to lethargy and metabolism disruptions  which is believed to be one of the key contributors to many of the non-communicable diseases issues faced by Malaysia where half of all adults are overweight and we have the dubious "honour" of ranking first in the whole of Asia when it comes to diabetes prevalence.
Recognising the essential role of quality protein The Foodie Hub  – a multi-generational local food manufacturer, is looking to ignite a revolution in Malaysian breakfast habits. The company is embarking on a campaign to educate Malaysians on their dangerous eating habits and encourage the incorporation of simple yet quality protein sources into meals, particularly breakfast.
"Here at The Foodie Hub, we believe that a satisfying and quality breakfast sets the tone for a healthy start to the day. That's precisely why we are venturing on the journey to help in our way contribute to the betterment of Malaysia and its wellness as a whole. There are numerous sources of quality protein and we feel our chicken floss that has been perfected over generations is one of the best and easiest ways of getting your protein fix every morning." shared Albert Goh, Chief Executive Officer of The Foodie Hub.
High-protein breakfasts not only give people a much needed boost of energy in the mornings but also significantly improve the body's response to high-carbohydrate foods for up to four hours after the morning meal. This in turn brings sustained energy levels and enhanced well-being throughout the day whilst also improving appetite regulation and better hunger management which can be especially beneficial to diabetics.
"While chicken floss adds a delightful touch to your morning breakfast, it's crucial to emphasise the key nutrient it provides: protein. The best part? Chicken floss is incredibly convenient and hassle-free to prepare when hunger strikes. You can enjoy it in various ways, such as spreading it on bread, adding it to pastries or pastas, or even mixing it into your comforting porridge", added Albert.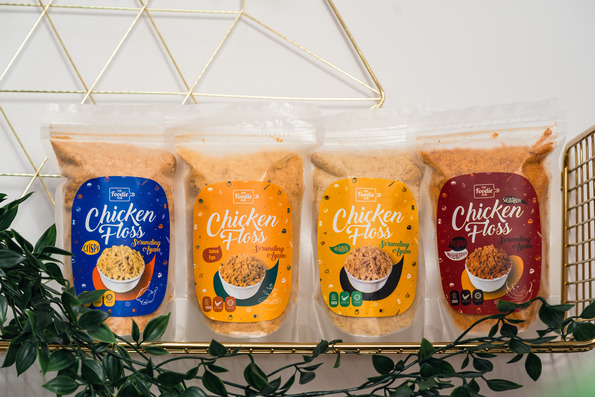 While The Foodie Hub boasts a vast array of products, their flagship remains their diverse line of chicken floss. The chicken floss comes in 6 flavours namely Hot Chicken Floss, Sweet Chicken Floss, Korean Gojuchang Chicken Floss, Salted Egg Chicken Floss, Seaweed Sesame Chicken Floss, And Even Crispy Chicken Floss. This brings a huge potential for variety and excitement to breakfast choices whilst keeping it quick and simple for those who are on the go.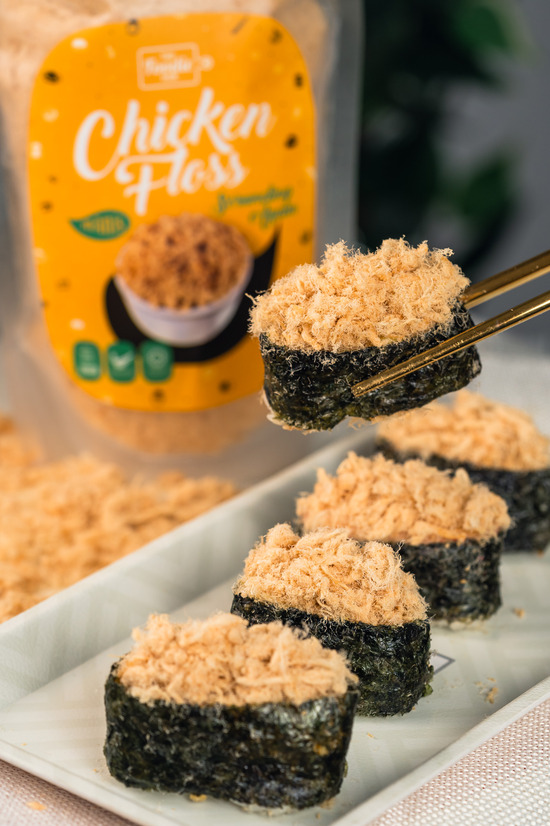 The Foodie Hub proudly operates as a family-owned business, with its roots established by the visionary decision of Albert's grandfather back in1969 in Muar, Johor. The products embody classic flavours, showcasing a rich heritage of culinary expertise and tradition all inspired by the founder's vision for a brand that would feed and nourish the people of Malaysia. Now, in its third generation, The Foodie Hub continues to thrive, ensuring the well-being of future generations with wholesome and nourishing offerings, just as it did in the past.
The Foodie Hub also boasts an extensive range of delectable products to elevate your culinary creations even further. From flavorful beef floss to the aromatic sambal chilli paste, curry paste, and savoury filling, and the delightful touch of bonito flakes, the possibilities are endless. Indulge in these unique creations and say goodbye to boring breakfasts.
Customers who are interested in purchasing can visit The Foodie Hub's official website to take advantage of an ongoing special promotion. As part of their Merdeka sale, customers can enjoy a "Buy 3, Get 1 Free" offer for RM50. With this promotion, when you purchase any of their chicken floss flavours, you will receive a complimentary sweet chicken floss absolutely free.
For more information about The Foodie Hub , please visit https://foodiehub.com.my/