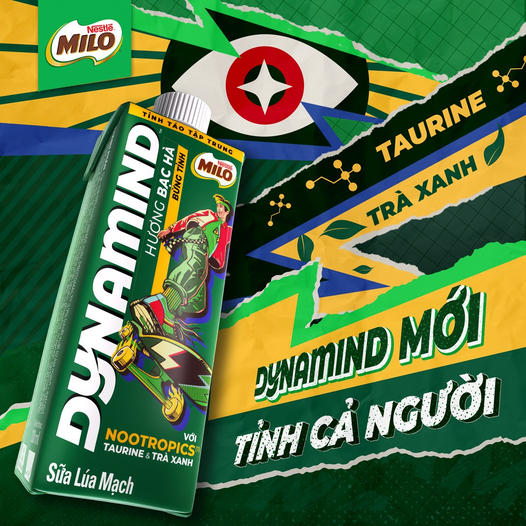 Nestlé Việt Nam has rebranded MILO MindVibe under MILO Dynamind. The peppermint flavoured malt milk drink is designed for Gen Z in mind, providing them with mental energy, not just physical energy alone.
MILO Dynamind is formulated with taurine, green tea, zinc, B group vitamins to help young consumers stay awake and focused.
Nestlé has chosen to include 'nootropics' on the latest packaging of MILO Dynamind to educate consumers about nootropics, also known as cognitive enhancers, as well as the ingredients associated with nootropics.