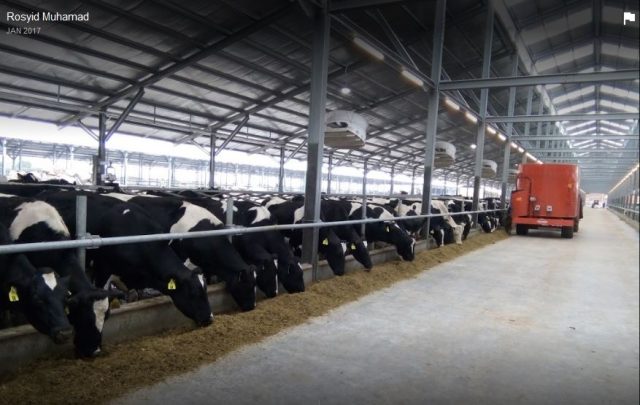 A new dairy player will enter the Indonesian dairy market following the official opening of a dairy farm in Garut in West Java on 20 September 2017. An initial USD 50 million has been invested into the dairy farm operated by Raffles Pacific Harvest, of which 30% is invested by the Japanese trading house Mitsui & Co and the rest by local food producer ABC Group.
The farm has an initial 900 dairy cows, of which 400 are productive cows with the capacity to produce 12 tons per day. The plan is to increase the herd size to 4,000 in the coming years.
The raw milk will be supplied to PT ABC Kogen Dairy, which runs a milk processing plant in Cicalengka, Kabupaten Bandung. The plant has the processing capacity of 160 tons a day. The distance between Garut and Cicalengka is around 40km. Mitsui & Co also has a 30% stake in ABC Kogen Dairy.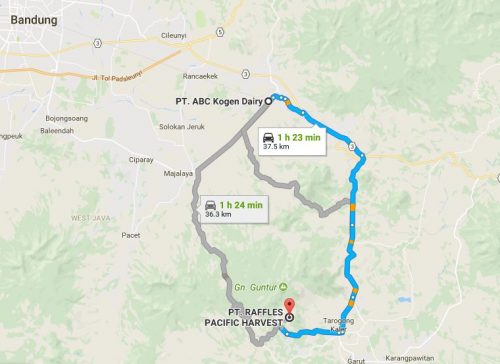 According to Asia Nikkei Review, ABC Kogen Dairy will start selling milk and processed dairy products within the year.
What Mini Me thinks
As Indonesia is a net importer of dairy with 70% of its milk requirement coming from abroad, having a local source not only helps to reduce the dependency but also provides consumers with fresh milk straight from the farm. The entry of ABC into the milk market will also improve competition.