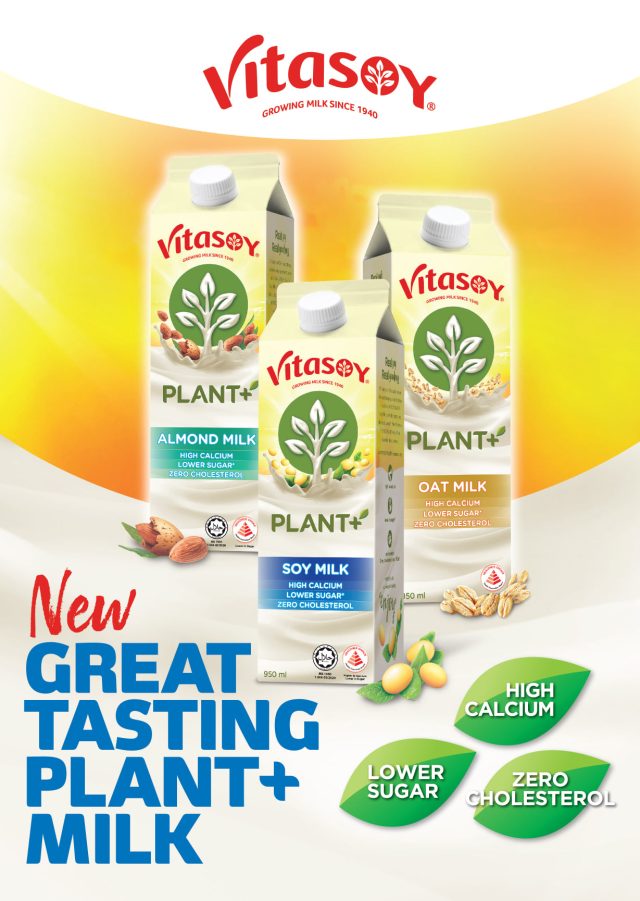 Hong Kong's Vitasoy has unveiled a fresh, high nutrition range of delicious tasting plant milk in Singapore. The Vitasoy Plant+ range comes in 3 great varieties – Oat, Almond and Soy and they are high in calcium, lower in sugar with zero cholesterol. They are also Healthier Choice certified.
Vitasoy consciously highlighted the word "plant" to associate the brand with the trending plant-based movement. The plus "+" sign helps to showcase the product's additional health benefits such as high in calcium. The next move by Vitasoy is likely to launch a range of functional plant-based milk in Singapore.
Vitasoy Plant+ is available now at all major supermarkets and online grocery store.