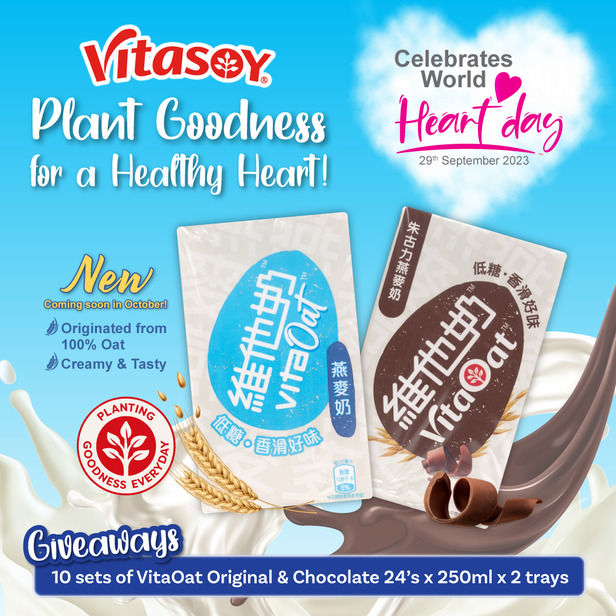 Vitasoy is launching the new Vitasoy VitaOat milk, which will debut in Singapore in October 2023. VitaOat is made from 100% oat and is said to offer a creamy and tasty taste. VitaOat is available in Original and Chocolate flavours. The drink is low in sugar and is good for heart health.
In Australia, Vitasoy has just launched a range of oat yogurt. The new Oat Yogurt range is available in three flavours, including Blueberry, Summer Fruits and Vanilla. Vitasoy's Oat Yogurt range naturally contains beta-glucan and has been fortified with calcium, protein
and vitamins B12 and D.