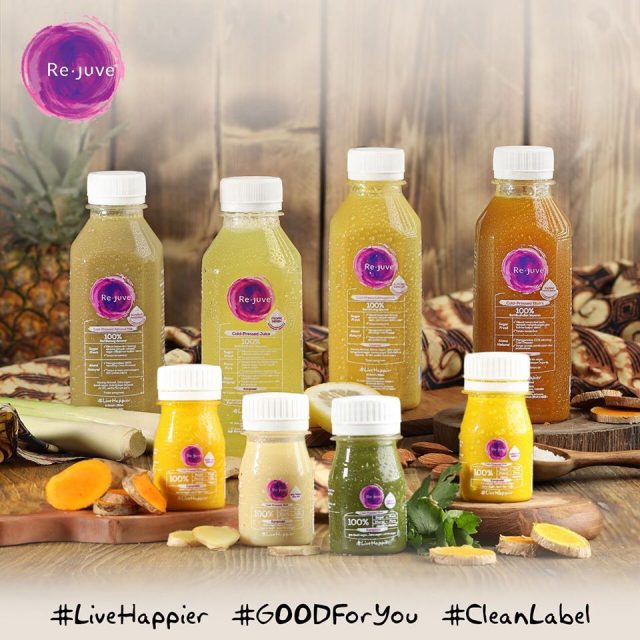 On 21 November 2019, Re.juve Indonesia launched the first cold-pressed Indonesian heritage beverages inspired by Indonesian herbal medicine known as jamu. The cold-pressed drinks contain spices such as ginger, turmeric, curcuma, lemongrass and galangal to improve the body's immune system.
The cold-pressed Indonesian heritage range comprises
Almond Bandrek
Almond Kencur
Tropic Sereh
Tropic Temulawak
Re.juve Shot Celery Ginger
Re.juve Shot Turmeric Ginger
Re.juve Shot Galanga Ginger
Re.juve Shot Curcuma Ginger
The cold-pressed shot format is in a 50ml volume.
Re.juve Cold-Pressed Almond Bandrek contains ginger and uses almond milk instead of cow's milk therefore ideal for vegans.
Jamu is seeing a revival in recent years with new establishments such as Suwe Ora Jamu and Acaraki Jamu giving jamu a modern interpretations to attract younger generation of consumers. Acaraki for example uses various techniques including cold drip, French press, syphon, aeropress and pourover to accentuate the aroma.